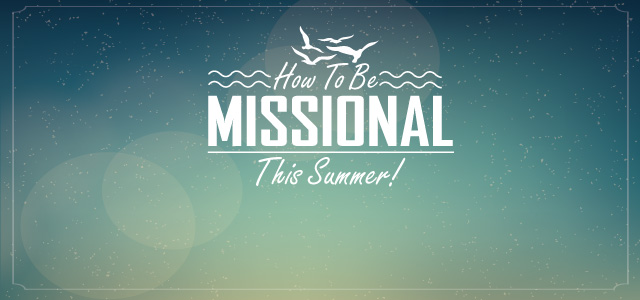 Summertime always prompts images of grilling in the backyard, vacation road trips, watching baseball and adventures in the neighborhood.
In the church, it's often a season where we "take a break" from ministry and community. I've always found that idea somewhat odd when I consider my identity in Christ. I don't really ever "take a break" for an entire season from my earthly family, so why would I skip out on my spiritual family for three months?
My family rhythm certainly changes in the summer, but it doesn't disappear entirely. The kids are out of school, and we're on the go more, but we don't stop teaching our kids about Jesus and His Word. We certainly don't cease to be brothers and sisters in Christ with our church family during the summer either.
What if your community continued striving to be a spiritual family this summer, rather than pushing pause?
In my experience, there are a few things that will help a community thrive in a season where many fade away. Here are three ideas to consider implementing:
1. Gather in new ways.
Because summer is a new season where rhythms change, take the opportunity to change up your gathering. Instead of the regular weekly routine, try gathering on Friday evenings for a BBQ on the deck and some low-key conversation. If you have younger kids, let them have a sleepover and stay up way too late, while the adults enjoy some conversation outside.
Summer is also a great time to connect your community with those who don't know Jesus. Try gathering at the park or the pool, and intentionally have folks invite their neighbors. We call this a "Third Place" at The Austin Stone, and it's our primary way of engaging in God's mission with our community.