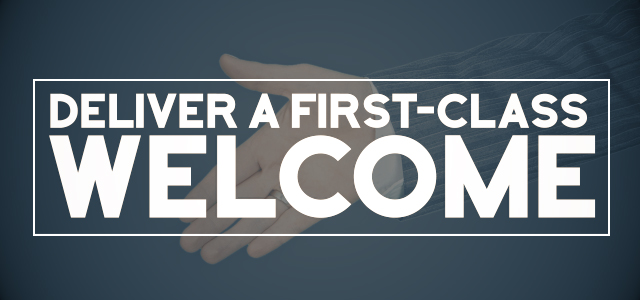 In anticipation of the 2012 Olympic Games held in London, Britons were given a crash course on how not to offend foreigners when they made their visit, and it was titled, "Delivering a First-Class Welcome."
Here are the top ten etiquette tips from VisitBritain:
1. Don't assume a smiling Japanese person is happy. They tend to smile when angry, embarrassed, sad or disappointed. Don't talk to them with your hands in your pockets, and avoid eye contact. When sitting, don't show them the bottom of your shoes.
2. Be careful how you pour wine for an Argentinian. For example, pouring wine backwards into a glass indicates hostility. And don't be offended by their sense of humor, which may include making fun of your clothing or weight.
3. Avoid winking at someone from Hong Kong. Winking is often considered a rude gesture. And don't point at them. That's for animals.
4. Remember Arabs are not used to being told what to do. And don't forget that it's insensitive to ask an Emerati whether they want bacon with their eggs.
5. Do not be alarmed if South Africans announce that they were held up by robots. To a South African the word "robot" means traffic lights.
6. Don't ask a Brazilian personal questions. And don't mention Argentina, their fiercest sporting rival.
7. Avoid physical contact when first meeting someone from India.
8. When meeting Mexicans, it is best not to discuss poverty, illegal aliens, earthquakes or their 1845-6 war with America.
9. Never call a Canadian an American.
10. Do not take offense if an Australian or a New Zealander makes a joke about "Poms" (a word for the English, but intended as a friendly endearment rather than an intended insult).
Don't laugh. They were serious when they put out the list. So what might an equally frank primer for churches, with tongue firmly in cheek, include for the unchurched?
Glad you asked:
1. Don't refer to them as pagans. They might take offense. A simple "secular humanist" should suffice.
2. Don't ask your first-time guests to stand up and be recognized while everyone else sits and stares. Too awkward. Better to have everyone else stand, and them remain seated.
3. Avoid handing out big, red "visitor" tags. They could be missed. Directed spotlights should suffice.
4. They're not ready for hugs. Plus, there are communicable disease issues. Stick to feet-washing.
5. Avoid large-group "sword" drills with rewards for who finds Haggai first. They may not even have a Bible with them. But it's okay to break the ice by handing them one, and then goof on them by asking them to try and find the book of Hezekiah.
6. Don't ask them to close in prayer. They might mess up. Unless it's in tongues, which they don't have to come up with on their own anyway.
7. "How long have you been living in sin?" should be used with discretion. Wait until at least their second visit.
8. Discussion of being "washed in the blood of the Lamb" may not be immediately understood. Or found appealing. They are, after all, pagans. So stick to more common conversation, such as "building your Ebenezer."
9. Don't show immediate disapproval when they mention their summer vacation at "The Wizarding World of Harry Potter" at Universal Studios-Orlando. They may have just wandered into that part of the park by accident. Save your reaction for more important things, like their Clinton-Kaine bumper sticker, or their inappropriate dress.
10. If they sit in your favorite seat, don't stand and glare. They might not have been told by the usher that was your usual seat. Just stand and patiently wait for an usher to come and move them.
Sources
David Wilkes, "Don't mention the war! The VisitBritain guide to tourist etiquette," August 11, 2010, The Daily Mail, read online.
Murray Wardrop, "Tourism chiefs issue foreign etiquette advice ahead of London 2012," August 11, 2010, The Telegraph, read online.
Editor's Note: This blog was originally published in 2010.