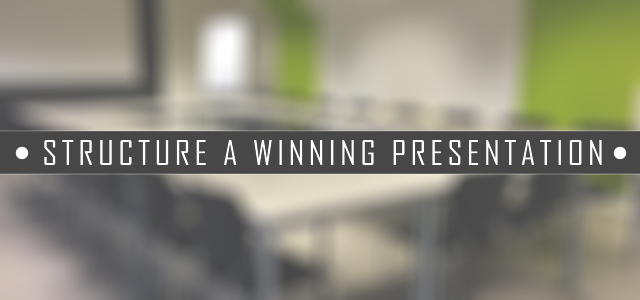 In Timothy Koegel's The Exceptional Presenter, he guarantees that if you use the following five components—you can master any presentation. This could be a 60-second elevator pitch or a 20-minute keynote or a two-hour workshop. Personally, I used this approach in my latest sermon at a church and it has elevated my delivery significantly. Whether you're scheduled for a media appearance or job interview, these five components will benefit you greatly.
1. Begin With a "Purpose"
Ralph Smedley said it best: "A speech without a purpose is like a journey without a destination." Picture yourself speaking in front of your audience. You are about to begin your presentation and hope your audience will remember your key points.
Complete the following sentence.
"If you remember just one thing as you leave here today, remember this.." ______________________________________________________________________
As you complete this sentence, you have successfully identified the most relevant information in your presentation. Never lose sight of this key point. By delivering the purpose statement in the beginning of your presentation will keep the audience focused on your key points.
The more defined the purpose, the easier it is to frame your message and stick with it.
2. Objective/Purpose/Mission/Goal
When you identified one to three key points you want the audience to remember (purpose statement), then you can use objective/purpose/mission/goal to identify what you will cover. This is your agenda. Instead of going into the detail at this point, give the audience a 30,000 ft view of your agenda.
Here's some examples:
"My objective this afternoon is to examine two new clinical studies that demonstrate…"
"My purpose today is to introduce our newest product design…"
"My mission is to help you identify potential issues related to…"
"My goal in the next 20 minutes is to clarify our position and answer any questions you have regarding…"
This statement defines why you are presenting. If you cannot clearly define your objective, then there is probably not a compelling reason to do the presentation. Going through this step signals that you are organized, prepared and focused.
3. Position/Situation/Issues
What's the current situation? What are the pressing issues surrounding the audience? Outline the issues, concerns, fears, expectations, successes or obstacles as you understand them.
"As I understand the situation, you are experiencing rising inventories and declining sales. Your receivables are running at 14 weeks and you recently lost your biggest customer. You've determined that you don't have the experience or the resources to turn the situation around."
At this point in your presentation, stop and ask your audience if anything has changed. Are there other issues that are relevant to the discussion?
"Is there anything else I need to be aware of before proceeding?"
"Jill, since we last spoke, have any of your objectives changed?"
As you ask about the changes earlier int he process, the easier its adjust your presentation accordingly.
4. End Result/Benefits/Consequences
What are benefits, end result, consequences and implications of taking or not taking action?
"As a result of our falling sales, we've lost 7 percent market share in the last 12 months."
"The implication of our increased inventory is that we will be forced to shut down the Jacksonville plant for 30 days."
Our focus on efficiency in the last two quarters has resulted in an additional $22 million to our bottom line."
5. Next Step/Action Plan/Time Line
What is the next step? What are the expectations? Where do we go from here?
The next step is your call to action. It will help prepare your audience for what you can expect of them and what they can expect of you. The next step can be as simple as, "Let's meet again on Wednesday." Or it can set the stage for significant and detailed follow up.
"Our next step is to ramp up marketing efforts in the East."
"Our plan is to launch the new program by April 1st."
"Going forward, I would like you to meet with your team and select a leader to manage the project."
"The next step is to finalize the contract by Friday."
Here's an example of a 60-second opening using the five components:
"The key point I would like you to remember today is this: We will be unable to grow as a business unless we correct our inventory inefficiencies." (purpose)
"My objective this afternoon is to persuade you to approve the purchase of the Acme inventory software in order to put an end to our inventory crisis." (objective)
"Our current position is one of reacting to inventory changes instead of anticipating customer demand. We have recently lost two significant customers because of botched orders. We have an additional problem in that our regional offices are unable to communicate inventory fluctuations to a central location." (position)
"The end result of our inventory problem is that we're losing customers and we're losing $3 million per quarter." (end result)
"If we upgrade to the Acme software, we will benefit by holding onto the #3 million per quarter, and our more efficient response time will create greater customer loyalty." (benefit)
"The next step is to approve the purchase of the software this afternoon and have it in place within 30 days." (next steps)