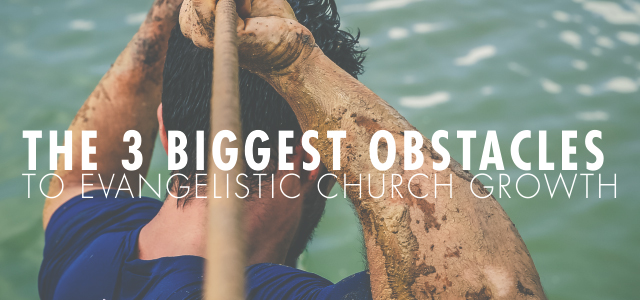 For more than 20 years (since first working with Thom Rainer), I've studied churches that grow evangelistically. I long to see churches that reach nonbelievers and make genuine disciples who then reach others. That's not often happening, however, and here's my opinion as to why. Let me know your thoughts.
We've lost our wonder over Jesus. Read the book of Mark, and take note of how many times people who were amazed or astonished at Jesus immediately went and told others about Him (e.g., Mark 1:21-28). That's the way it ought to work: Our wonder over Jesus compels us to speak about Him. Conversely, I think it's fair to assume that if we're not speaking about Him, we might well have lost our wonder. We're not going to be evangelistic churches when Jesus is just routine to us.
We don't passionately preach the gospel. I'm amazed by how many sermons I've heard that give little or no direction in following Jesus. I know no pastors who plan to not preach the gospel, but I've sure heard sermons that still leave me wondering, "Sirs, what must I do to be saved?" (Acts 16:30). Even those sermons that do try to get to the gospel are sometimes so dry and dispassionate that I'm not sure I'd want what that preacher's offering.
We do church in our own power. We pray only when we must (that is, when we face something we can't first fix on our own), and we operate more in our ability and training than in the power of God. We're too much like the disciples of Mark 9, trying to take on demons without even praying. One issue with that approach is that, while we can regrettably do much church in our own power, we cannot change nonbelieving hearts blinded by the enemy (2 Cor. 4:3-4). No church living on its own ability is likely to see evangelistic growth.
What are your thoughts?
This article originally appeared here.