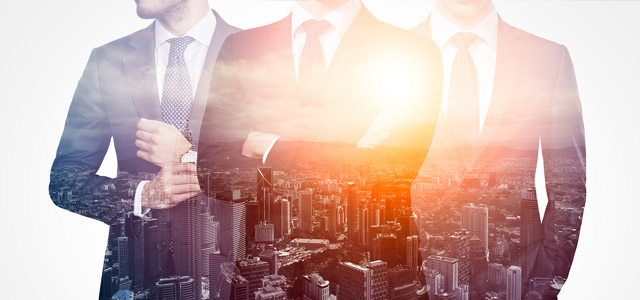 In September, INC. Magazine released its annual list of 500 fastest growing companies. Whether you lead a church, nonprofit, academic institution, athletic organization or business, these growing business quotes and lessons from some of today's most successful leaders can make you better.
20 Growing Business Quotes and Lessons From Leaders of Today's Fastest Growing Companies:
"New hires want to know there's a career path that will take them to the next level." – Tom Gimball, CEO of LaSalle Network
"It's incredibly important for a leader to completely check out for one day over the weekend." – Nicole Sahin, Founder of Globalization Partners
Seventy-six percent of CEOs in this year's 500 Fastest Growing Companies list used their personal savings as startup capital.
"The ability to structure my schedule for meaningful time with my children." – Eric Corl of Idea Buyer on the best part of being a founder
"Knowing that I'm responsible for the livelihood of my employees and for living up to my investors' expectations." – Samer Hamadeh of Zeel on the hardest part of being a founder
"One reason I've been so successful in my career is because I follow consumer attention. I don't hold onto what got me here." – Gary Veynerchuk
"Fubu got up to 200 employees, and externally another 600. I wanted to kill myself. You don't know anyone's name." – Daymond John
"Hire great talent and listen to them. Realize that isn't 'creative' but unfortunately most companies fail here." – DayBlink Consulting CEO Michael Wong on how to attract top talent and keep them motivated.
"There are only two ways to keep the revenue growth going. Either the founder or CEO is a salesperson, or the person who is in charge of revenue needs to be extremely tight with the founder and glued to him or her at the hip." – Tom Gimball
"Structure trumps strategy… Your strategy will change over time, because the market is changing so fast." – Stephen Thorne, Founder and CEO of Pacific Dental Services
"You need to set some boundaries around growth. We didn't want any one client to be more than 20 percent of our business." – Kara Trott, Founder and CEO of Quantum Health
"The people you hire for the executive team when you're 40 people are not the people you need when you're 400 people." – Flint Lane, Founder and CEO of Billtrust
"It helped that we didn't have any money. It keeps you lean and mean, and you pay a lot of attention." – Carey Smith, Founder and CEO of Big A#$ Solutions
"When we see somebody we like, I say, 'Holy cow. I don't care if we have a job for them or not.' We hire them." – Carey Smith
"Find the best people you can and start delegating. Otherwise, you're going to die." – Bill Roark, Co-Founder and CEO of Torch Technologies
"What you're doing now is going to change. The things that are most profitable for you now aren't going to be your most profitable things in five or 10 years. So you always need to be investing out in front." – Jim Loffler, Founder and CEO of Loffler Companies
"Son, you want to own the store, not work for the owner." – Hunter Moore's dad. Hunter is Founder and CEO of Moore Advanced
"Creating a legacy is hard. Leaving one, even harder." – BNY Mellon Wealth Management
"The most important dashboards are the ones visitors never see. They are designed to measure not external output, but rather internal productivity…Dashboards are all about the process, not the product." – Thomas Goetz, co-founder of Iodine
"Classic Marketing 101. Segment your market, target the right audience and get your positioning right, and you could very well achieve the impossible." – Shashank Shekhar, CEO of Arcus Lending on what CEOs can learn from Donald Trump.
What is one thing you can take from this list that will make you a better leader?
This article originally appeared here.