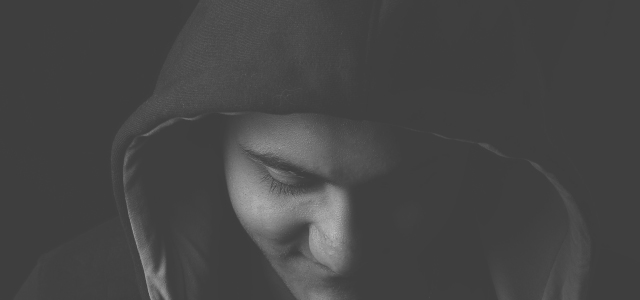 Evangelism isn't easy, and there's a reason for that: It's actually a war, as we take the light of the gospel into the darkness. Let these biblical texts help you see why we simply must pray as we evangelize.
1. Nonbelievers are followers of the "prince of the air." That is, they follow the enemy—even though we may not want to admit that reality, especially when the nonbeliever is a loved one.
"And you were dead in your trespasses and sins in which you previously lived according to the ways of this world, according to the ruler of the power of the air, the spirit now working in the disobedient." Eph. 2:1-2
2. They are blinded by the god of this world. Satan strives to keep them blinded, using whatever strategy he must to keep their eyes closed.
"But if our gospel is veiled, it is veiled to those who are perishing. In their case, the god of this age has blinded the minds of the unbelievers to keep them from seeing the light of the gospel of the glory of Christ, who is the image of God." 2 Cor. 4:3-4
3. They are living in the domain of darkness. In their sin, they reside in darkness. There is no light in them.
"He has rescued us from the domain of darkness and transferred us into the kingdom of the Son he loves." Col. 1:13
4. They are caught in the devil's trap. And, they cannot on their own figure out how to release themselves from that snare.
"Perhaps God will grant them repentance leading them to the knowledge of the truth. Then they may come to their senses and escape the trap of the devil, who has taken them captive to do his will." 2 Tim. 2:25-26
5. They live under the power of Satan. Again, it's hard for us to accept sometimes, but the Word is clear.
"I am sending you to them to open their eyes so that they may turn from darkness to light and from the power of Satan to God." Acts 26:17-18
We're trying to reach people who follow the enemy, are caught in his trap, walk in his blindness and live in his darkness. Only God can change them—and He does that as we evangelize and pray. 
This article originally appeared here.