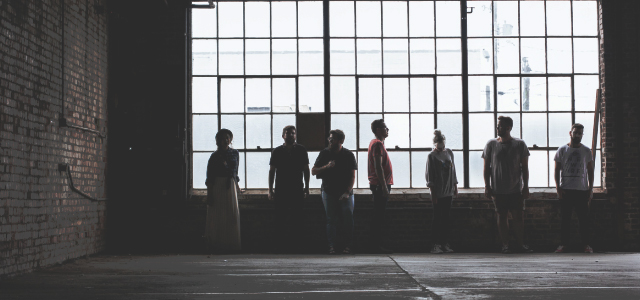 In the book of Ecclesiastes, Solomon tells us that "there is a time for everything, a season for every activity under heaven."
Many churches today are experiencing a season of growth. These churches are not only growing in numbers, but they are also growing spiritually. As a result of this season of growth, many churches are beginning to look for a larger facility to host their worship services.
Most pastors dream of outgrowing their current worship space, but many do not know what steps to take once that happens.
What about you? Is your church experiencing a season of growth and in need of a larger space to hold worship services?
One of the things we love about what we do here at StartCHURCH is being able to partner with pastors in their journey and seeing the promises of God come to fruition. In today's blog, I want to provide you with some guidance so when it is time for you to sign a rental lease for your church, you will be able to do so in confidence.
Growing your church beyond the four walls of your home
The goal of most churches is to hold worship services in their own facility or church building. The fact is that meeting in a public location, as opposed to a private space like a home, is more inviting to the public and safer for both the homeowner and attendees.
For this reason, most churches will seek to rent space that is easily accessible, and to some degree more welcoming, to those in the community.
There are a few pitfalls to avoid when it comes to renting space for the church. However, with a little planning and forethought, finding a rental space can be easy.
Let us review some key factors to look at when searching for a place to hold worship services.
The first thing to consider when looking for a church facility
When considering your options, you will want to make sure that the location is ideal for reaching and meeting the needs of your community.
Sure, the affordability of a place for your church to meet is important, and it is true that traditional options like an independent church building or commercial property can be expensive.
We have found, however, that most churches can find an affordable place to rent in their community if they just think outside the box.
Are you willing to think outside the box?
Let us look at the following "nontraditional" church facility options that you should consider:
Schools
Daycares
Movie theaters
Other churches
Community or civic centers
Hotel conference rooms
Libraries
The availability and pricing of venues in your community will vary.
Do not be afraid to ask local churches if they are willing to share their space when it is not in use. This is often overlooked by many pastors and church leaders. Who knows, you may find a church that is willing to let you use its space free of charge.
(Recommended reading: "6 Fundraising Ideas for Churches That Work")
5 things to know before you sign a lease for your church
Once you have decided on a location, make sure that you establish a written contract with the landlord. Even if you are renting from another church, it is important for your church's protection that the terms are clearly outlined and agreed upon in a written contract.
The following are a few things to think about before signing a lease:
1. Make sure the terms and agreement are clear.
It is important that the lease outlines the determined length of time and any requirements to maintain the lease. A clear definition of time and requirements provide the church with stability.
The following are some things to consider:
Are the utilities included in the rent?
Who is responsible for the maintenance and repairs?
Is your church able to sublease? (This question is important in the instance that your church outgrows the space before the lease has expired.)