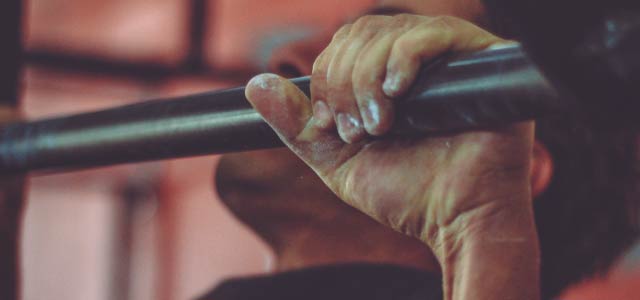 You set a goal. A really big one. One that will stretch you, challenge you. It's hard.
Really hard.
When we stretch ourselves, often we believe that we will succeed. We see a goal: losing weight, a promotion, saving money, starting a business or a church, and we think, "I can do this."
Maybe you can.
Maybe you can't.
The problem in leadership circles is that when we talk about stretching ourselves, we simply focus on the people who stretched themselves, climbed the mountain and planted their flag. We don't focus on the people all along the way who quit, got eaten up and spit out, weren't as successful or simply didn't make it.
I don't know if it is wishful thinking, thinking it won't happen to us, but many of us talk ourselves into believing we'll be the one who makes it.
Church Planters and Failure
I remember right after we planted our church, I was at a conference and the speaker said, "God's will for your life might be that you plant a church and it fails."
I thought, "He's clearly talking to the guy next to me, because that won't happen."
But what if it did?
There have been seasons, dark ones, that God has brought us through.
What if the best thing for you is to fail?
That isn't very encouraging, but our response to failure is often what propels us forward to the next thing.
Recently, I read The Power of Moments: Why Certain Experiences Have Extraordinary Impact, and the authors said:
The promise of stretching is not success, it's learning. It's self-insight. It's the promise of gleaning the answers to some of the most important and vexing questions of our lives: What do we want? What can we do? Who can we be? What can we endure?
Two very hard seasons of ministry led us to Tucson to plant a church, and those two years and God's faithfulness through them is what kept us going many hard days.
If you are a leader, this has enormous implications on your life.
Your experiences aren't wasted experiences. Your moments of failure, especially when you were so sure, are meant for something.
I often want to protect people I lead from failure. I want to step in and tell a younger leader, "I don't think that's a good idea," or, "You won't make it." But not anymore. It's important for them to walk that road and for me to be there to help as I can.
As a parent, you can't protect your kids from hard experiences. You aren't necessarily meant to.
Stretching yourself is part of the journey, part of the learning. Part of what eventually helps you make an impact.
This article originally appeared here.