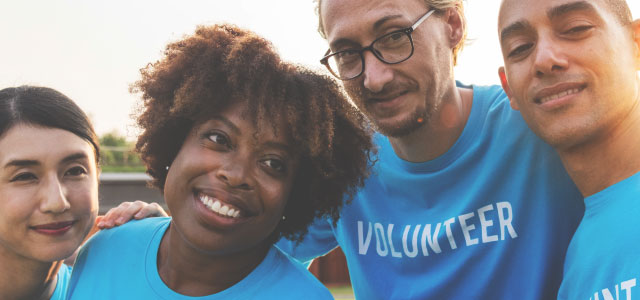 First Steps to Church Planting and Children's Ministry
If you have ever planted a church or have ever been a part of a church planting team, then you know well enough that starting a church is no easy task—particularly when considering the first steps to church planting and children's ministry.
Deciding where you will meet, when you will meet, how you will reach and impact your community, all while working to build the core team to make all of this happen takes a lot time, energy and effort.
In the midst of all this, many new church plants are also working to build a children's ministry. Some churches decide to launch their children's ministry along with the initial service, while others wait until they've established a regular congregation and routine before they begin an extra activity. Either way is fine!
No matter when you start your children's ministry, the common question asked by many church planters is, "How do we start a children's ministry?"
While this may seem like a trivial question to ask, rest assured it is not. There is much to consider when starting your children's ministry.
Proverbs 22:6 tells us this: "Train up a child in the way he should go; and when he is old, he will not depart from it."
With that being said, I want to provide you with four things to consider that will help you to start your church's children's ministry.
4 forgotten steps to starting a children's ministry
Starting a children's ministry may seem like a daunting task, but with proper planning and preparation, your church can have a thriving children's ministry that attracts youth and sets parents' minds at ease.
I'd like to discuss four areas planning that can help start your children's ministry off on the right foot.
The four steps include:
raise some money,
develop a team of children's ministry volunteers,
create an atmosphere children will love, and 
write and implement children's ministry policies.
Let's consider each of these a little closer.
1. Raise some money
Establishing a budget for your children's ministry may seem like an arduous process, but if you take a little bit of time to answer a few questions, you'll find the process easier than anticipated.
Consider answering the following questions when creating a budget for your children's ministry:
How much leeway is in the general budget for the children's ministry?
Will furniture and or equipment (e.g., speakers, pipe and drape, chairs and tables) need to be purchased?
Will you need to purchase furniture for infants and toddlers?
What curriculum will you use? Will you need to purchase curriculum from an outside source?
Consider a budgeting for arts and crafts materials and even snacks.
These questions aren't exhaustive, but answering them should give you a good starting point in establishing a budget for your children's ministry.
2. Develop a team of children's ministry volunteers
The key to a successful children's ministry is having a team of volunteers who love the Lord and love children.
The key to having a great team of volunteers is having a trained team of volunteers.
Training your volunteers well shows that you value them, and it gives them confidence to fulfill their role.
Additionally, you should consider having volunteers who are First Aid & CPR Certified. There is no such thing as being too prepared. Especially when working with children, anything can happen!
Furthermore, who you allow to serve as a volunteer in your children's ministry matters.
From 2011 to 2015, the number one reason churches ended up in court was due to allegations of sexual abuse of minors. For this reason, it is important to select volunteers carefully and to have proper policies in place to protect children, which we will discuss later on.
The following best practices will not only help protect the church, but they will also help you select the best individuals for the task:
Have children's ministry volunteers complete a volunteer application to serve. (If you'd like a free children's ministry volunteer application template, call us at

(888) 979-4544

.)
Implement a background check, reference check and even a motor vehicle check.
Make it a requirement that anyone who wishes to serve as a volunteer in your children's ministry must have attended your church for at least six months.
3. Create an atmosphere children will love
The children's ministry classrooms should be the best looking rooms in the church!
Let this be a place where a kid can be a kid. Have fun decorations on the wall, keep music playing and implement color wherever you can!
Why is this so important?
If parents are not comfortable or excited to drop off their children at children's church, it can disconnect and distract them from the main service.
Make it a priority to create a welcoming and engaging environment where a child can thrive and learn about God.
When kids are comfortable, their parents are comfortable, and when parents are comfortable, they are excited to be a part of building God's house with you.
4. Write and implement policies
Having policies in place to protect you, your volunteers and your children is an important but often overlooked part of starting a children's ministry.
I always recommend having specific policies in place for your ministry, as a best practice.
Policies to consider for your children's ministry include:
Child Safety Policy
Transportation Policy
Photography Policy
You may be unaware what these policies are for, or wonder about what other policies should be in place. Our Policies Suite was created to help you with this!
Give is a call at (888) 979-4544 for find out more about these policies.
Don't overlook this one step first
One of the most important things your church will do is establishing a children's ministry that is dedicated to teaching the Word of God to the next generation.
The things discussed in this blog will help you and your church get started, but I want to encourage you to utilize the advice and experience of other churches in your area.
And lastly, if you have still not taken any legal steps for your church's foundation, I want to encourage you to act sooner rather than later. Doing so is perhaps the most protective step you can take for your church and children's ministry.
This article originally appeared here.