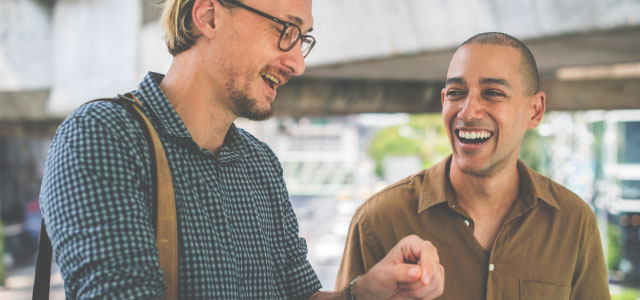 Thanks for joining in for this week's episode of the unSeminary podcast. Today I have a longtime friend, Dave Miller, from Leadership Pathway joining us.
Leadership Pathway partners with churches to start residencies and develop training pathways in order to generate a pipeline of world-class church leaders who are highly desired and hirable. Dave is with us today to share how Leadership Pipeline helps raise up the next generation of church leaders.
Molding the next generation. Today there are growing gaps between the people coming out of our educational institutions and who's actually hirable and ready for employment. Leadership Pathway has a passion for people who want to serve in ministry and wants to do everything they can to set them up for success. They take people who know that God is leading them into ministry, but need guidance into becoming a great leader. Leadership Pathway considers what are the best first steps they can help those people begin so that down the road they are the type of leader that every church is looking for.
Gaining field experience. Leadership Pathway works to accelerate the experience side of these students' education. Residents who go through the program will gain valuable hands-on experience and develop competencies that make them stand out from the crowd. Instead of waiting until they graduate seminary to send their resumés to churches, the resident will work with a church during their time at Leadership Pathway. Both the resident and the church must agree to work together for two years. During this time, not only will a resident hone their skills and gain more responsibility, but their character will be refined as well. At the end of that first year, the resident usually finds that ministry is harder than they expected and so the second year is where the true commitment comes in.
Coaching for the coaches. In addition to equipping future church leaders, Leadership Pathway comes alongside the churches who are working with residents. They provide coaching manuals to guide churches in how to work with these young people coming into their churches so that both parties get the best experience possible. These residents are people at the formative part of their lives and need coaches who will invest that time in them. An hour a week of developmental conversation is a commitment and takes a lot of intentionality, but the result is a young leader who is set up to thrive in ministry.
Choosing the right team. Churches that work well for the residency program are ones that are advancing, rather than just getting bigger. What team in the church is the one people want to serve on? What area is growing? Who on your staff is a developer? That's where Dave likes to team up his residents. The people who are the humblest often turn out to be the best coaches. And pouring into a young leader will also develop the skills of your existing staff members. The bottom line is a residency is about developing the resident, not having cheap labor. You want to do such an amazing job at developing your resident, with Leadership Pathway's help, that they will want to stay on as a staff member, no matter how cheap the pay is.
You can learn more about Leadership Pathway at their website www.leadershippathway.org.
This article originally appeared here.