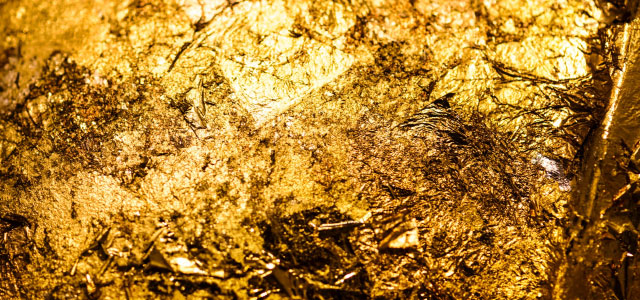 Here's an excerpt from Charles Awodu's just-released book, 101 Golden Tips, a compendium of leadership tips:
Many see "success" as purely a business-oriented principle. However, pastors can help their congregations grow by bringing elements of successful leadership to their ministry organization, staff, and procedures. After all, God has set pastors as lights for their flock, guiding believers and seekers to live in Christ's truth and love. There are numerous positive qualities of leadership that pastors like you can nurture in their calling to serve their congregation better.
To build a culture of God-fearing leadership in your church and support the call to expand the presence of the Gospel throughout the world, look to the Word of God.
Establish Plans on God-Centered Goals
God always has a plan. The question is, can we discern it and are we willing to follow it? Developing productive planning habits is critical, as "those who fail to plan have planned to fail."
"Many are the plans in a person's heart, but it is the Lord's purpose that prevails."
Set goals and make moves to pursue your goals. Don't sit down and expect miracles to happen. Daily planning is the best way to achieve your goals. It is good to have faith in God, but God expects us to keep taking action in the direction of our goals. Faith without action is false, and we have daily parts to play to succeed in life. Take responsibility as you set your goals, and keep running with it until it's achieved.
"Commit to the Lord whatever you do, and He will establish your plans."
These goals must be specific, measurable, achievable, and timebound. Make short-, medium-, and long-term planning or preparations, all of which helps to boost your sense of commitment. Those who plan will be able to see ahead; so plan well to live well.
Learn to Focus and Prioritize
We must invest our time daily toward attaining our overall goals—that of blessing humanity and impacting the world for God. A lot is competing with these assignments He has sent us to accomplish.
"But seek first the kingdom of God and His righteousness, and all these things will be added to you."
One of the biggest time-wasters for pastors is multitasking. It quickly derails you from your calling, and not many pastors can differentiate between multitasking and shifting focus. Now, multitasking is good if you have the needed strength and power to engage it for a productive result, but it becomes useless when you multitask without value or results to show for it. If you can't multitask for a goal, either do one thing at a time or delegate. The speed at which you get things done is not important—it's how well you do it.
Guard Your Attitude
A pastor's daily attitude can define how a church grows…or how it decays. Nothing defines someone's future like a positive mentality; for as a man thinks, so he is. Our pattern of thinking will either make or mar our day (and the day of those around us).
"Whatever you do, work heartily, as for the Lord and not for men."
How? Start by giving thanks for good things that God has done for you, listening to music you love, moving away from sources of negativity, or practicing forgiveness.
Honor God in all of your accomplishments, and never take the glory that belongs to Him. Let it be in your heart that you have no power on your own to get anything meaningful done without His help. All ideas, energy, resources, and inspirations come from Him. If you want more, don't forget to give honor to the source from which you receive all things.
Invest in God's Provision
If we want to live a productive life of impact that will serve as a reference for future generations, we must intentionally take advantage of each day as God did. Every person's success and peace depends on how well he or she makes use of the day.
We all have an equal number of hours per day, but how well we maximize our days as pastors makes a big difference. Your hours per day are the best gifts you never paid for, but which you have the freedom of choice to make count. You will never have today again, so make it count. Those who make their days count must lead those who might otherwise waste theirs.
Proceeds from 101 Golden Tips will be used to fund humanitarian aid across the globe and offer free leadership and inspiration programs for the adolescents in our communities. We aim to reduce or eliminate the rate of suicide and hopelessness across the world, inspiring people to see possibility in their future and never to give up, no matter what. Check it out here.