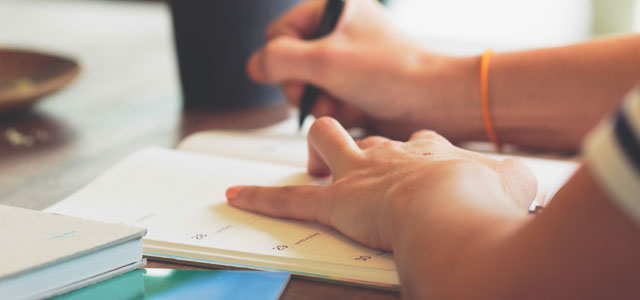 It's tempting when a believer comes to you, saying, "Pastor, I have a hard time reading the Bible regularly. Can you give me a devotional plan?"
Of course, many ideas will spring to mind—not the least of which is simply passing on whatever Scripture-reading schedule you currently follow in your own life, be it quiet meditation each morning or evening readings and prayer before bed. Or you could give them detailed outlines and instructions, prescribing a Bible reading plan like a doctor might a new medication: "Take two chapters tonight and call me in the morning."
Resist this temptation! There is a better way.
Deeply studying the Bible doesn't come naturally to anyone. In fact, many people often feel defeated by their devotional efforts, if not outright shamed for their supposed inability to keep up a habit of biblical reading and meditation. As pastors, we're shaped by years, if not decades, of regular immersion in the Word, and we've often refined and revised our approach to devotions to best suit our needs as busy spiritual leaders. So it's easy to automatically take our established plans and patterns and simply hand them off wholesale to our congregation members, expecting them to get the same value out of it.
While you should certainly exhort regular Bible reading and devotional time in your congregation, you should not dictate any one schedule or strategy over another, or claim that your particular method for meeting with God through His Word is somehow superior or "more godly."
Why? Because this can quickly become a mindless routine and ritualistic approach, emphasizing the religious rote rather than the relational element that devotions and Scriptural meditation are intended to nurture. God doesn't want to be a checkmark on our habit list.
He wants our hearts.
"And you shall love the Lord your God from your whole heart and from your whole soul and from your whole mind and from your whole strength." – Mark 12:30
That's what your congregation needs to hear, instead of a step-by-step guideline for how to get through the Bible alphabetically in one year. That the Lord Almighty sent His son to die for us in order to have an eternal relationship with us. How do we then need to respond to this outpouring of love? By spending time in devotion with Him—not out of obligation or guilt, but because it is a natural desire to be with the One who sacrificed everything for us.
"Commit your work to the Lord, and your plans will be established" – Proverbs 16:3
This way, followers in your church will not be committing to you or to your particular flavor of devotional engagement. Instead, they will be encouraged to commit their time to God in a way that best fits where they are in their faith journey, their current struggles or passions, and simply their daily schedules or lifestyle.
Certainly, you can help them get started by pointing out different resources, devotional books, offer themes of study based on their immediate questions, or suggest ways to deepen how they interact with God's Word. But whatever the starting point, let them be the ones who discover God waiting for them and meet Him just as they are.
So the next time someone asks for a Bible-reading plan, pause and get them to think of it from a different perspective. It's not just an act to make themselves feel more spiritual. It's being in direct communication with the God who loves them and wants to be with them always. He doesn't just want a brief few minutes each day—He wants every moment of our whole lives!
(If they need, help them start small, with brief, condensed readings that break down Scriptural passages instead of requiring exhaustive study. And then step back and let them discover their own path.)
This article is excerpted from the book, Nuggets To Live By: Golden Nuggets to Illuminate God's Word, by Pastor George Proctor