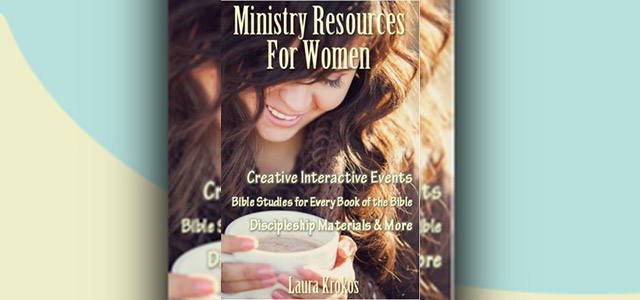 Download and share this free eBook with your church community, Ministry Resources for Women by Laura Krokos.
Free eBook
From the author, "When we submit our life to Jesus He [gives] us an incredible mission of getting to partner with Him to make Him known. But sometimes it can be overwhelming or unclear of what that is practically suppose to look like in our daily lives. So I put together a book with a ton of helpful resources to help you live on mission for the glory of God."
Resource provided by Missional Women 
Download Instructions: To download this resource, follow the on-screen directions at the download site.