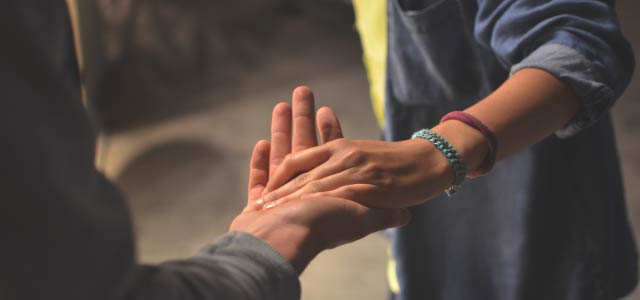 We can express our relationship with God regardless of the type of organization we operate. Have you ever heard of a community development corporation? Here's our story of how CDC revolutionized our outreach efforts:
While I was pastoring, my wife and I had a vision for our church to host the biggest back-to-school bash our community had ever seen. We wanted to host an outreach event where every child in our community would receive a backpack full of school supplies before the start of the school year. This was a daunting task for our small congregation at the time. The only problem was that our dream was bigger than the current balance in our church's bank account. However, that did not prevent us from pursuing what we felt God was leading us to do.
As a pastor you are a visionary and a dreamer. You see a need, and you are good at dreaming of how to meet the need. Yet, the journey between vision and reality is daunting at best. I have been there and can speak from experience.
I want to share with you my experience from when I was pastoring a church in Florida and in pursuit of a dream to meet a need within our community. Within this article, I will share with you what I learned from my experience, and I will give you four tips that will help your church improve its outreach efforts. The turning point of our efforts happened when my wife met with a well-to-do business owner from our town. She entered his office asking for financial support, and instead, she got about an hour's worth of advice that would turn our entire outreach program on its heels.
That day we learned that when you ask a wealthy man for money, you will get advice. We also learned that when you take a wealthy man's advice, you usually also get his money.
We were given four tips that turned into powerful outreach results, and I think they can for you as well.
4 tips on reaching your unchurched community in a new way 
Tip #1: Start a separate nonprofit from your church.
This is the foundational lesson we learned during this process. The business man we initially met with said to us, "I bet most people already give to a church. Why should they give to another? The people will, however, give to a good cause. Therefore, why not start a separate outreach organization and raise money through it?" As Christians, we often feel compelled to start Christian organizations when we do outreach.
However, we need to realize that we can express our relationship with God regardless of the type of organization we operate.
The businessman suggested we start a secular nonprofit organization that related to potential donors in a manner they could understand. He also made it clear that the secular nonprofit could apply for grants that our church otherwise would not be able to receive.
Within our Ultimate Church Structure, which you can learn about at our conferences, we refer to this type of organization as a community development corporation (CDC).
A CDC is established separate from the church, and it is established as a nonreligious nonprofit corporation.
Please note that although a CDC is not an exclusively religious organization, it can still accomplish the purpose of evangelism. Keep reading, and I will explain how later in this article.
Tip #2: Share your ideas with elected officials in your community.
The businessman also expressed that many politicians are always looking for organizations with good causes to support. Seek out those that are running for office. They are particularly willing to join the cause by making it their own. This advice went a long way for us.
Tip #3: Seek endorsements from local government officials.
A paradox of life is that people generally say they do not trust politicians or government officials, but when it comes to community outreach programs, the endorsement of your program by an elected official goes far in raising funds.
Tip #4: Do not ask for money.
I know this may sound crazy, but instead, ask for input on how to make your outreach better. Also ask people to sponsor certain components of your outreach program.
In our case, we asked sponsors to provide certain commodities of the event. For example, crayons, pencils or time (such as stylists who would donate time to give free hair cuts at our outreach so that children looked "ready" for their first day of school).
My wife walked out of the businessman's office that day encouraged and with a revitalized mission to make this outreach happen.
Within 21 days, she received endorsements from the city council, the county board of commissioners, the county superintendent and the city mayor.
Armed with written letters of endorsement, we applied to the Walmart Foundation and to the Equal Opportunity Employment Commission (EEOC) for grant funding. We also revisited the individuals and businesses that had previously turned us down.
It worked! This time, equipped with great advice, our outreach seemed more legitimate and appealing to potential donors.
We adhered to the four tips listed above and instead of asking for money, we asked for advice on how to best operate the outreach, and then we asked for sponsorship of the school supplies and services.
Along with many good ideas that were implemented into the program, we also received commitments from businesses to donate some of the supplies.
It was easy to get funding this time around because our outreach became a popular event with which to be associated.
It is time to make your dreams become reality
When it was all said and done, every student received his/her school supplies, we managed to raise over $45,000 for this one day, and we served over 3,000 individuals in our community.
My question for you is, What is the dream you have stirring in your heart for your community?
Sometimes, the best step to take toward seeing your dreams come to fruition is to take a tangible first step. For many pastors and church leaders that first step has been to start the process of establishing a CDC. I believe it is the same for you, too!
This article originally appeared here, and is used by permission.