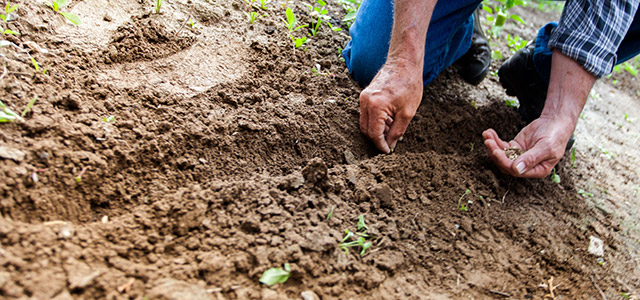 (This article originally appeared at the blog of Pastor Tim Spivey, and is used by permission)
If the church were pictured as a farm, one could say various parts of the country are becoming "food deserts." There are not enough qualified pastors to go around, and Christians aren't being as prepared and empowered for ministry as they could be. All of this is occurring while the need for quality church servants is increasing. Jesus' observation that "the harvest is plentiful, but the workers are few" is as relevant as ever.
A recent Barna Group study found there are more pastors over the age of 65 than under the age of 40. There are many reasons for this. Some are nuanced, and some are obvious. Seminaries are not "producing" the volume of pastors as they have in the past. Not only is seminary enrollment down, but increasing numbers of graduating students are following callings to the non-profit sector, scholarship or other harvest fields. Another more important but less obvious reason is many churches have abdicated or outsourced the equipping of church and the clergy to institutions–rather than growing their own and partnering with those institutions to improve and multiply their "crops."
REVERSING MUSICAL CHAIRS
When a church hires a person from outside their church that is serving in another church, it leaves a vacancy behind—like a game of musical chairs where no one takes away a chair each round. In fact, with attrition and time, it is more like someone adding an extra chair every few rounds. There are more open chairs, and fewer players all the time.
This doesn't bode well for the future of the church. But, a solution is offered us in the pages of Scripture.
Ephesians 4:11-13 exhorts us: "So Christ himself gave the apostles, the prophets, the evangelists, the pastors and teachers, to equip his people for works of service, so that the body of Christ may be built up until we all reach unity in the faith and in the knowledge of the Son of God and become mature, attaining to the whole measure of the fullness of Christ."

To use a food analogy, we are supposed to be more farmers than grocery shoppers.
I'm not saying churches should never hire from outside. Sometimes fresh perspectives or expertise the church doesn't possess within itself in any way can be helpful. Sometimes, a church's growth outpaces its ability to grow its own from within. Other times, the church is so bereft of health and ability it needs to bring in someone from the outside. Such a circumstance is rare, however. Most churches would do better to simply repent and begin a journey of farming from within.
What if churches "grew their own food"? What if the role of producing tomorrow's pastors was fully embraced by the church? The seminary would then not be the primary supplier of clergy, but a primary partner to the church for building and training tomorrow's pastors. They could provide the vital pruning and "barrel aging" of tomorrow's pastors. Such a shift is much more likely to help both church and seminary thrive over the next hundred years. It is also a more biblical way to view the role of the Pastor. He or she isn't just the preacher, caregiver or scholar. They are also the keeper and worker within a farm that produces all sorts of wonderful harvest: young and energetic future pastors, unpaid marketplace leaders, able "professional" pastors.
The future belongs to the farmers. Does your church need capable harvest workers who are relentlessly committed to what God is doing in your church? The answer may not be out there. It might be in the fourth row. If you need capable people, learn to grow your own food. You'll never hunger.
I am suggesting a culture of perpetual, quality farming will beat a culture of well-resourced grocery shopping over the long haul. Churches that grocery shop for staff will eventually run out of money, "talent" and potentially God's blessing. Ephesians 4 (among other passages) and the ministry of Jesus teaches us the apprentice model is both healthy, practical and wise. It's theologically sound. It's the future. The sooner we embrace it, the faster and healthier our churches will grow.
The future belongs to the farmers.