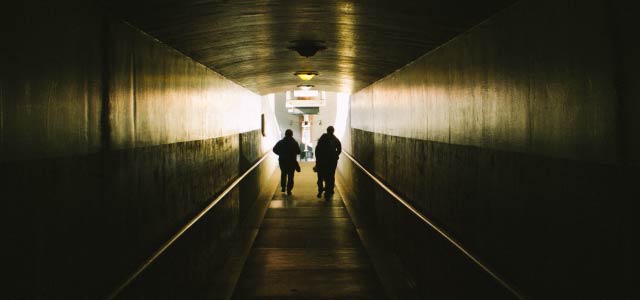 Do you know why people leave your church? Every church in America is going to experience people leave this year. You guys are smart, you and your leadership team could probably brain storm a long and reasonable list of reasons why people may leave your church. But do you know why people are leaving your church? It may not be for the reasons you're thinking.
I recently had a conversation with some really smart folks who are doing really good work on why people leave churches and all of the research seems to be pointing to the same big three answers.
It's Not the Church for them
They've tried it and it's just not for them. Something about it just doesn't fit with them. It may be the worship style, the preaching style, the theological beliefs, the approach to ministries like kids, students or groups, it could be the age demographic of the church or even the ethnic make-up of the church. They've tried and decided it's just not the right fit for them. Okay, I can live with that.
An Unfulfilled Promise
Many people leave churches because their experience doesn't match what was promised to them. They were told that life change happens best in circles not rows. They want friends and have tried to get into a group but can't find a group that they click with. They were told that they can make a difference with their life by joining a volunteer team, but it wasn't fun to serve, and they felt like they were being used to fill a spot instead of developed to be more of what Jesus wanted them to be. The list could go on…and it does. If we're honest this one should really bother us. It bothers me.
There's a Crisis in their Life
This one was a bit more surprising for me…but the data seems to back it up. You'd think when people hit a crisis that the church would be the place they'd run to for support. What's being discovered is that many people go through a crisis like the death of a loved one, a serious sickness, a job loss, or a myriad of other life challenges and no one at the church even knows about it. As they naturally begin to spend more time focusing on solving their crisis they spend less time at church and church attendance fades until they no longer attend at all. Of all three of these reasons, I think this one in particular is a tremendous opportunity for churches to take ground in.
This article originally appeared
here
, and is used by permission.