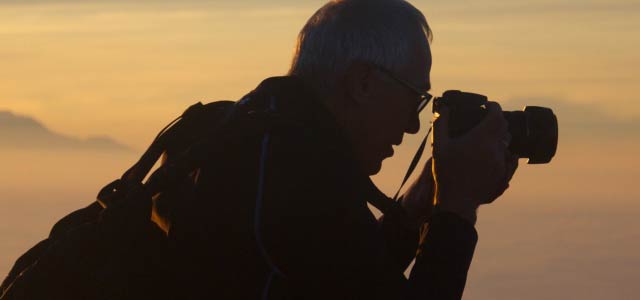 At times, I wonder if I'm a "glass half full" or "glass half empty" sort of guy, but sometimes the glass is just dirty, and it's hard to tell. I try to see the best in everyone and everything, but it's getting tougher to do. People are complex. Problems are complicated. Simple isn't that simple anymore. Leadership and ministry are often that way. Clouded. Convoluted. Confusing. Dirty (in the holiest of ways). As a leader in the church for over forty years, among the lessons learned one thing is for certain: Very little is for certain.
Christians often have some very un-Christian views about life and morality nowadays.
People don't always show up for church anymore just because the doors are open.
Top-down leadership might get you fired (or at least rejected by millennials).
I could go on, but I'll stop and simply say that what I learned about ministry in the 70s and 80s isn't always relevant or helpful today.
So, what is still true? (By the way, obviously, God, the Word, and the Gospel are unchanging. This post is not about that.) But what does remain constant about people, leadership, and the church?
Here are some things I'd tell my twenty-something self if I were starting all over:
1. Margin in your life matters.
The demands on your life will be intense. The expectations of others will be overwhelming at times. You rarely can control the circumstances life and ministry will throw at you, but you can manage your pace. Choose to schedule margin into your life. Choose to practice a Sabbath (one day a week in which you rest and produce nothing ). Have the long view. The options are not burn out or rust out. Somewhere in between is a healthy pace that you must discover and maintain to survive and thrive.
2. Leadership and ministry have good and not-so-good seasons.
There will be times of growth, fun, laughter, and joy. There will be other times when you'll feel like you're in Antarctica in a blizzard! It's possible that you've lost your way and need to return to God's path, but don't expect God's way to be easy. Just because it's hard doesn't mean it's terrible. Just because it's difficult doesn't mean you've missed something. The "valley of the shadow of death" is just that—a shadow. You are not alone; Jesus is always with you even if you've wandered. Look for Him. Listen to Him. Don't give up.
3. Sometimes you will feel unprepared, ill-equipped, and totally inadequate.
Often, the challenges before you will seem insurmountable. Get used to it. God is more concerned with your humility and your day-to-day dependence on Him than He is with your self-confidence. (By the way, God-confidence is always better than self-confidence anyhow.) The Father's goal is your growth, and He's far more committed to your character than He is to your comfort.
4. Hurt people hurt people.
It doesn't matter what generation they belong to; people are wounded (including you), and too often you will feel their angst in extremely personal and painful ways. In fact, sometimes your greatest fans will turn into your greatest critics. People who once thought you were terrific may come to believe you suck. Staff members you pour yourself into may leave and curse your name on their way out the door. You'll be fine. Elbert Hubbard once wrote, "The final proof of greatness is being able to endure criticism without resentment." Stay humble. Stay tender. Stay true.
5. Staff infections aren't all that rare.
Moses had to deal with dysfunctional leaders. Even Jesus had dysfunctional leaders. You can do all the right things and still have a staff member blow up your world. Nonetheless, be a team builder. Invest in people. Believe in your staff. Expect the best, but don't be surprised when things go sideways. You lead and work with humans—broken humans (see #4 above)—and you will never be the perfect leader. You will make mistakes. You will fail. You will do your utmost to develop someone, and they may stab you in the back. Lead anyhow. Love anyhow. Even Jesus had Judas.
6. Depression and discouragement are real and normal at times.
Even the great prophet Elijah wrestled with negative emotions (1 Kings 19). All leaders are sometimes bruised and broken. All leaders will face seasons of disillusionment. And all leaders tend to internalize their struggles and wonder, "What's wrong with me?" It's okay. Learn to embrace your doubts, depression, and pain because that's when you will find Jesus right there weeping with you. So far, and by the grace of God, you've managed to survive 100% of your worst days. Hang in there; this day too shall pass.
7. Stop being so surprised by your imperfections.
Never discount or deny the ripple effect of your decisions and your leadership. Never compromise with sin. However, regardless of your age, your knowledge, or your experience, you will always be in process. (It's called sanctification.) Besides, there is only one Perfect Person who ever walked the planet, and you are not Him. So, stay close to grace. Cling to mercy. Repent often. And stop beating yourself up for not being perfect. Stop living under a cloud of guilt. Own your humanness. God knows you are but dust, and He's never going to give up on you.
8. Out of your great pain comes the potential for great impact.
You will have days (weeks or months maybe) when you will feel emotionally and physically spent. You will suffer much at times. You won't always be treated fairly, honored appropriately, or recognized for your faithfulness. Sometimes you will be falsely accused. Some of the people closest to you may wound you deeply. Let those experiences mold you into an even better leader. Never forget, Jesus knows the pain of rejection and mistreatment. He understands. And as Carey Nieuwhof loves to say, "Awesome often lies on the other side of awful." Let God turn your pain into an opportunity for you to comfort others.
9. Never stop learning.
Regardless of how much you know, or think you do, there's always more to learn. You can invest your entire life into the study of the Scriptures and still not know it all. You can have a degree in psychology or years of experience as a personal coach and still not be a relationship expert. The truth is, most of what you know now about life is like a grain of sand on the beach compared to all there is to know about life on planet Earth. Be careful never to think too highly of yourself. There's always room to grow, and still more to learn. Stay a humble student to the end.
I'm convinced no one has to lessons learned the hard way. So please don't. I encourage you to hang on to this list of nine things, review it often, and do your best to be your best in Christ. And when you fail—and you will—don't just go through it, grow through it. It's okay. You'll be fine. Your growth is a promise of God you can hold on to forever.
I'm fully convinced that the One who began this glorious work in you will faithfully continue the process of maturing you and will put his finishing touches to it until the unveiling of our Lord Jesus Christ!  Philippians 1:6 (TPT)
This article originally appeared here, and is used by permission.