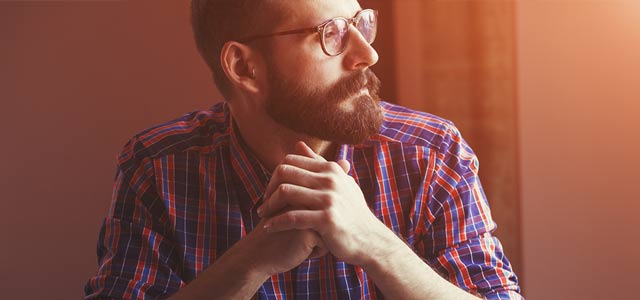 I have been involved in church planting for most of my ministry career – whether as a planter or as a supporter of planting. I love the process of planting. I love the energy and the enthusiasm a new church brings to a community. Having planted two churches, I've learned a few things. Some of the things I've learned are things I wouldn't do again if were were planting another church. If you are planting now – or in the future – I hope these church planting don'ts are helpful.
Here are 8 church planting don'ts – things I wouldn't do again if planting a church:
Limit God's vision.
In our first plant, we started as a church to reach one section of town. As we grew, God seemed to lead us to a different target geographically. In our second plant, we started in one location, relocated, then ended up in two different locations – in each move reaching entirely different segments of our community. God continued to refine and shape our path as a church. Who we were a few years in was not necessarily who we thought we would be as a church.
Fail to challenge people to grow in their walk with Christ.
I don't know that we shied away from this – it certainly was our heart and our vision to make disciples, but in the early days, we were very conscious of reaching the lost. I wouldn't change that either – and I'm still trying. Reflecting back, however, we may not have been as bold as I wish we had been in challenging people to grow. In addition to growing in weekly attendance people need to grow individually. It wasn't enough to know Jesus – we needed to strive to be like Him – even when it involved change in them and their daily lives.
Shy away from talking about money.
So many people think all a church does is talk about money. We attempted to avoid this stigma from day one. We concentrated more on serving than we did giving. (And both are needed.) In the process, we neglected to develop our core givers those first couple of years, we put ministries on hold we should be pursuing, and we robbed people of the opportunity to become generous givers and consequently to feel the reward of trusting God completely.
Resist leaders from other churches.
We wanted to plant a church for non-believers, but we needed leadership to be successful. When leaders from other churches came, however, we were hesitant to plug them in for fear we would be seen negatively by other churches. In the process, we missed out on quality leadership and we denied people the right to follow their own heart.
Expect everyone to be as committed a few years into the plant.
The fact is, life changes. Some people are starters and some are finishers. Some of the original people will grow bored with things as they are and or they may even disagree with some of the directions the church plant goes. Some will become overwhelmed, tired, or simply feel led elsewhere. They had a great impact in our beginning, but they sought opportunities elsewhere in later years – and it's okay. Be thankful for the investment they made in the beginning.
Worry about the external critics.
In both plants, it seemed our biggest critics were from other churches in the area. They didn't agree with our style of worship, our teaching (which we tried to make very Biblical), or even the need for us to exist. I let it bother me too much the first couple years. Then I had a wise planter give me some advice. I still hold on to it today for other applications. He said, "Ron, seek your affirmation among the people God sent you to minister to". The people we were reaching with the church plant – the hurting, lost, wanderers – were so thankful we had obeyed God to plant. The more I focused on them the greater sense of accomplishment I felt in my obedience to God.
Wait long to reproduce.
We were 5 years old when we launched our second campus. I see churches do this in their second full year. There are so many in our city who need hope. Taking a risk on my own comes easy, but sometimes I'm too careful when representing God – as if He can't handle something so large. When God leads, I want to move quickly. We saw several opportunities to launch other locations we passed on because we didn't feel "ready". I'm not sure we ever would have been.
Delay the need to add structure.
We were a church plant. We were often escaping the structure and traditions which keep so many churches from growing and reaching outsiders. But with growth can quickly come chaos without some carefully planned policies and procedures. You want to add smart structure – and always want to be open to frequent and even constant change, but even church plants need a few systems to guide the organization. And the best way to do this may be to find people to help you do it. With a background in business I was a natural to do this, but I hated the management part of it – so we didn't do it as well as it could be done. We were running well over 1,000 before we hired someone as an administrator. We should have done this earlier. If a church is 400 or 500 hundred in attendance this becomes a full-time job. If the plant is smaller – recruit part-time help or even volunteers.
This article originally appeared here, and is used by permission.