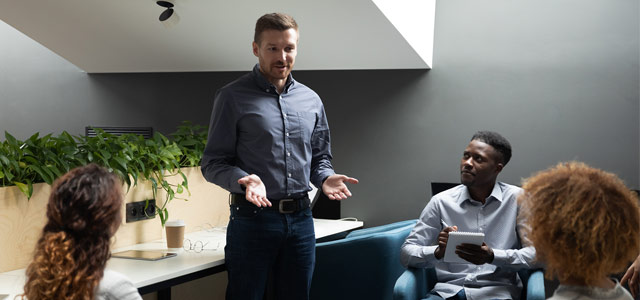 It's one thing when people have to follow you because you sign their paycheck or you're the "boss." It's another thing when people want to follow you. But leading volunteers, becoming the kind of leader that people want to follow is the kind of stuff you should be paying attention to and spending your time on.
People want to follow leaders who take more blame than they should, and people want to follow leaders who give away more credit than they should. And I want people to want to follow you. This is crucial when it comes to leading volunteers.
Blame Goes Up
Ultimately every problem in the church is the Pastor's/Leader's problem. If you've been in your seat for more than three years, it's your problem. Before that, feel free to blame the prior administration. If you're facing a problem most likely it's because of somebody you hired, something you trained or something you allowed. And you know what? You're never going to go wrong taking responsibility for what is going wrong. Being quick to take ownership and get on the solution side of issues de-escalates tense situations. It also teaches people on your team that it's okay to make mistakes and it frees them up to lead.
Credit Goes Down
When it comes to leading volunteers, instead of taking the credit when things go right, start giving it away. The world is few of leaders who take. Instead be a leader who gives. Be quick to point out what went right and what your team did to make things go right. Blame them for what went right instead of what went wrong. They'll love you for it and they'll do it again. Because, what gets celebrated gets repeated.
This article originally appeared here, and is used by permission.