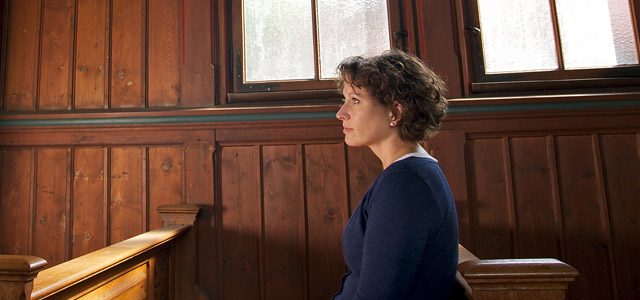 I should also point out that we did find friendly churches. We found churches doing a good job at welcoming church shoppers. I have to be honest though that we found more that simply weren't. 
It might also be important to know we visited primarily larger churches (500+ in attendance). This was simply because the churches that Leadership Network primarily served at the time were larger churches.
The bottom line is that if we miss first impressions, we are going to have a very difficult time growing our churches. 
7 First Impression lessons I learned as a church shopper: 
Websites matter. I don't think I'm unusual in the fact that I never visited a church where I had not first spent time on their website. First I went to their staff page, previewed some sermons, and also checked out their Facebook and/or Instagram page mostly looking for pictures. Pictures tell a lot!
The fact that there are churches with no website amazes me. Perhaps even more is when I see a church with lots of resources that has an outdated, hard to navigate website. 
Parking lots matter to shurch shoppers. Pulling into the parking lot starts the experience of a church visit. We were so confused many times, not knowing what door to enter or where to park relative to the auditorium. Some had parking lot volunteers, but they weren't engaging. 
I should note that we almost never used visitor parking. Some of this is because we wanted to save them for others, but also, especially as an Introvert, I didn't want to be identified until I was ready to be identified. I did want to know where I was going though. 
Signage matters to church shoppers. Maybe this is just me, but I'd rather try to find my way if I can before I ask. Granted, we visited mostly larger churches, but some of them were so difficult to navigate. Some churches had no signage at all and some had signage written in a language we didn't speak. For example, a catchy name for a building is nice, but if I want to go to the auditorium a building called "The Alley" (I made that one up) isn't going to help me.
Imagine a family with a child wanting to go the the student ministry. If it's in a separate building or on the other side of the building from the auditorium, calling it "The Deck" (I made that one up too) probably isn't going to help them get there on time. And what student (or adult) loves to walk in late their first Sunday. 
Trained volunteers matter to church shoppers. Signage can't solve everything. When a visitor makes the effort to ask someone, the person they ask should be able to help. We once asked a person who was handing out bulletins where a Bible study class was. He told us he didn't know. Period. He didn't tell us who to ask or direct us to where we could get the information, but that he simply didn't know. 
Also, I am not sure you can have too many volunteers in this area of guest relations (starting in the parking lot). We wanted someone close enough to ask questions, but not so close that I felt uncomfortable. 
First Impressions matter to church shoppers. Entering the doors of a church the first time is hard. It was for me, but also for my extroverted wife. A smiling face goes a long way. Please, let me say this in love. You may not be as friendly as you think you are. This is an area I talked to our church about from behind the pulpit (or table I used) many times. It takes intentional vision-casting to remind people to be friendly to people they don't already know. The atmosphere matters. You see the church every Sunday. It is your "home". Visitors are new. They notice what you won't.
Follow up matters to church shoppers. Again, we were surprised by the number of churches that did very little follow up if any. One church that did impress us was likely not even part of their system, but it could be systematized. A Bible study leader (a very friendly one) followed up with us a couple of months after we had visited their class. He just checked in to see if we needed anything or had found a class. Awesome! We truly felt "noticed". 
"All hands on deck" matters to church shoppers. The one thing made clear to both my wife and me is that having a church that's really "visitor friendly" probably starts at the top and trickles all the way throughout the church. 
I told you in the beginning this was going to appear negative. I expect some to criticize my use of the term "church shopper" and that we entered with a consumer mentality rather than a disciple mentality. Really, we just wanted to find a church. But I want you to know I really do want to help. This is such a critical part of our churches. By the way, I believe it enough that Cheryl and I joined the greeting ministry at the church where we attend. 
Recently I announced that I am beginning my own consulting practice. I hope to be a resource to churches in this area of Impressions. For some churches that could be onsite consulting to evaluate everything such as signage and appearance to training volunteers. Other churches may benefit in time from some online offerings – even if it is more discussions here on my blog. 
This article originally appeared here, and is used by permission.