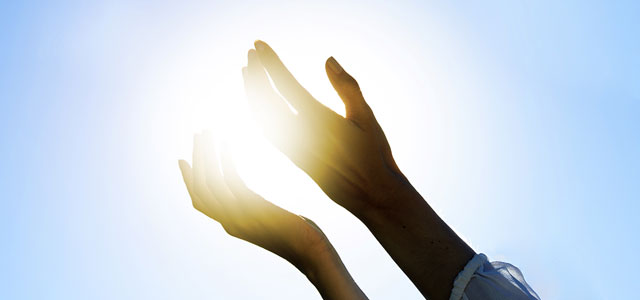 We wonder about God's care:  if God can take care of us financially, or physically, or relationally. But God has already proven and established his faithfulness in the most extreme way.
He who did not spare his own Son, but gave him up for us all — how will he not also, along with him, graciously give us all things?

~ Romans 8:32 NIV
I don't believe the Apostle Paul intended us to take this verse as meaning that God is like a vending machine, distributing to us whatever it is our eyes or our flesh may desire. Rather, his intent was to boost our confidence in the promises of God. He had just finished explaining how God works out our salvation and he's about to remind us that we are more than conquerors because of the love of God. In the middle he reminds us of the proof of God's goodness toward us in giving up his own Son, Jesus, for us.
God gave up what was most precious to himself, his Son Jesus, to redeem us from the curse and condemnation of our sin. So taking care of us in times of temptation, trial, and suffering is not much of a challenge by comparison.
When you begin to doubt the goodness of God because of your personal circumstances, always come back to this thought… but he gave up his Son for me.
What more could I ask? What more could I expect? God's care has already gone infinitely beyond what I deserve in taking care of my spiritual well-being. He's proven he'll stop at nothing to secure us for all of eternity.
This article previously appeared here, and is used by permission.