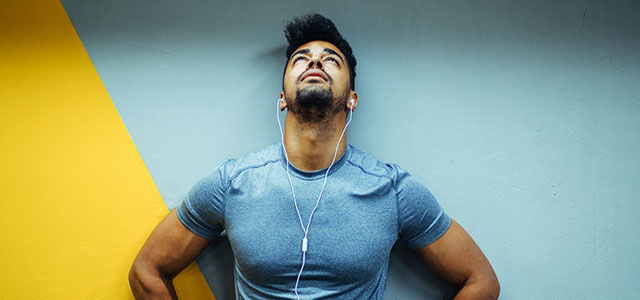 The human body has two ends on it: one to create with and one to sit on. Sometimes people get their ends reversed. When this happens, they need a kick in the seat of the pants. ~ Theodore Roosevelt
If ever there was abundant evidence of an intelligent Creator and a Designer, it is in the human body. Have you ever given much thought to the beauty of the body's complexity? It's almost inexplicable: your heart beats more than 115,000 times a day, pumping life-sustaining blood to every cell of this mean machine we inhabit here on earth! It's a gift from God, for sure. But the body's real power is not just in any physical strength it might possess. Instead, it's in the way we employ our bodies in worship. Listen to what Paul says in Romans 12:1:
"I appeal to you, therefore, brothers, by the mercies of God, to present your bodies as a living sacrifice, holy and acceptable to God, which is your spiritual worship." ~ Romans 12:1
The presented body
This power-packed verse is among one of the very first Bible verses that I recommend new believers to memorize. And with good reason: the Old Testament law required a guy to repeatedly present for the best of his best, a bull, goat, lamb, or dove as a sacrifice, to be absolved of his sins and be in right standing with God. But when Jesus—God's Son—came along and died on the cross as the ultimate sacrifice for our sins, He fulfilled that requirement once and for all. The apostle Paul, writing to the believers in Rome, uses that ritual of sacrifice as a picture of what our response to God's free gift of grace should look like. Every day we should present ourselves, our minds and bodies, to God. "I'm yours," we pray. "God, I am so grateful for your gift of grace, and this is one way I can give back to you."
The living sacrifice
"Living sacrifice" is the ultimate oxymoron. "Sacrifice" implies death. So how can anything be a "living sacrifice"? The answer is pretty straightforward. We serve as living sacrifices whenever we give up our time and direct our activity toward serving the Lord. Take a moment and brainstorm a list of all the ways you might serve God.
Here are a few ideas to get you started:
Help a neighbor with a project.
Take a meal to a struggling friend.
Mentor your son using the scripture.
Join other believers in corporate worship through song.
Carve out time each day to read and ponder God's Word.
Dedicate some vacation time to serve on a mission trip.
Take a friend to lunch and ask them if you can pray for something in their life.
Tell the story of how you came to know Christ and the difference he has made in your life.
Assess your skills and talents and find ways to use them for God's glory. For example, do you love cabinetry? Build a bookcase for a brother. Are you handy at plumbing? Fix that leak in the church kitchen. Do you enjoy hiking? Lead a group of kids on a weekend retreat.
You get the idea. We can serve God with our hands, our bodies, our mouths, our brains—the list of possible how-to's is endless. The point is that we intentionally—every day—sacrifice our time and effort in ways that serve others and build God's kingdom.
The holy and acceptable offering
This is a matter of stewardship. God has given us our bodies and our minds; the ball is in our court to take care of them as best we can. In this fallen world, we are, of course, subject to all manner of frailties and imperfections. But with a little imagination and creativity even our weaknesses can be employed to glorify God. But be aware: it's not enough just to take care of ourselves physically. We also must nurture and care for our hearts and minds, too.
Philippians 4:8 states:
"Finally brothers, whatever is true, whatever is honorable, whatever is just, whatever is pure, whatever is lovely, whatever is commendable, if there is any excellence, if there is anything worthy of praise, think about these things." ~ Philippians 4:8
We are responsible for presenting our best selves to God. All of us. Our hands, feet, eyes, thoughts, actions: everything. And praise God that He has given us His Holy Spirit to empower us, guide us, strengthen us every step of the way.
This book excerpt about the human body is from Vince Miller's book,  20 Lessons That Build a Man's Fitness.