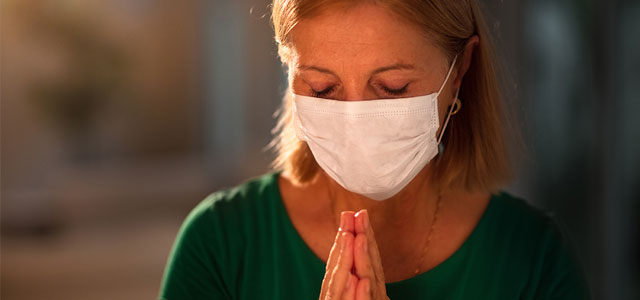 COVID-19 is rightly seen as a plague on our world, leaving a wake of physical death and financial devastation in its path. Most would say it's been terribly distressing to the church, as most churches around the world are not able to gather for weekly worship or physically interact as a community of faith. What if the truth is that this pandemic might not just be serving the church, but saving the church?
What if the path most churches were on, if not forced into a radical redirection, would have guaranteed their continued marginalization, irrelevance and decline? What if the pandemic has forced countless churches to change in ways that will actually result in saving the church and allow them to grow in both size and influence?
5 ways the pandemic might just be saving the church
1. Churches have been forced to move from a weekend-centric, crowd approach to a daily, incarnational approach.
While every church should embrace, celebrate and promote corporate worship, too many churches made that celebration the end-all for the life of the church. We say that the church isn't bricks and mortar, but a community of faith that can be strategically served by bricks and mortar. Yet too many churches were never leaving the building. The goal of the church is to be the church in the community where it resides, attempting to reach and serve in the name of Jesus. The pandemic has broken us out of our gospel ghettos and holy huddles and into the neighborhoods and streets where we live. 
2. Churches have been forced online. 
You would think the vast majority of churches were already online. They're not. I don't mean they don't have a website—most do. I mean they don't have an online presence. Having an online campus, or even streaming a service on Facebook, had been pursued by a relatively small fraction of the 45,000 or so Christian churches in the technologically-advanced U.S., much less the wider world. Now, virtually overnight, the vast majority of churches do have an online presence. In other words, churches are finally going where the majority of the world "lives."