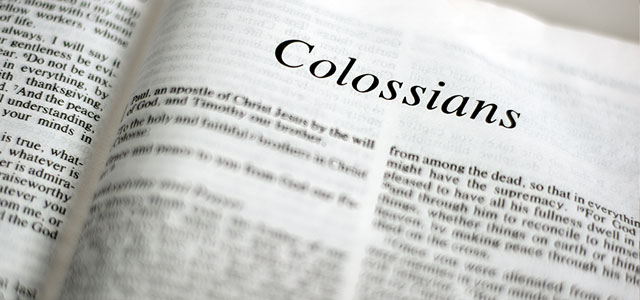 In Vince Miller's new book, Fundamentals for Men, he highlights the profit of Scripture — whether we are immediately aware of it or not. Of all the tools available to church planters, the profit of Scripture in our everyday lives is by far the most valuable.
When I was about 16 years old, I remember being desperate for direction in my life. One day, attending a church with my grandparents, I remember the teaching pastor ending his sermon with this challenge. He said, "If you read Colossians 3 every day for a month, it will change your life forever." Well, if you would have heard this from my perspective on this day in my life, you would have heard this statement a little different. How I heard it was, "If you read Colossians 3 every day for a month, God will show up and do something miraculous in your life."
So, I went home and stole my Grandmother's old Bible. I still have it today. (And no kidding: I read that chapter every single day.) Some days I read it a few times. As I got closer to day 30, my anticipation continued to build. With excitement came day 28, then 29, and then day 30. On day 30, I woke up early, and I read that chapter one last time. I closed the book and just waited, and waited, and waited, and guess what—nothing happened! In disappointment, I closed the book, and unfortunately for me, this became evidence that God was not real, and that pastor was a poser.
Fast-forward a couple of years into the future. I had moved out of my grandfather's home and was living out on my own and pursing life as I saw fit. I was making some poor decisions on who I was spending time with and engaging in behavior that were not very beneficial in my life. In a moment of clarity, one where I started to come to my senses, I realized that a lot of my decisions and relationships were destroying my life. I was not a good place financially, relationally, or ethically and now I found myself having the same conversation I had with God years ago. In this moment of despair, I remember asking God to make clear if he was real. And then it happened. Those words from Colossians 3 came rushing back at me. You see, those words I had read from the past were embedded into my memory. I had unintentionally memorized the whole chapter by merely reading that chapter daily for a month. The results of exposing myself to God's breath was working for my profit—I just did not realize it until later. God's Word ultimately led me back to him.
You see, I encountered the real profit of Scripture. Here is what God says about his word Isaiah 55:11.
"So shall my word be that goes out from my mouth; it shall not return to me empty, but it shall accomplish that which I purpose, and shall succeed in the thing for which I sent it." ~ Isaiah 55:11
The point is this; we benefit from the profit of Scripture every single time you read it. Sometimes it is realized immediately. Other times it is recognized later. But the profit is realized and 100% guaranteed.
Check out another of Vince Miller's useful articles here.