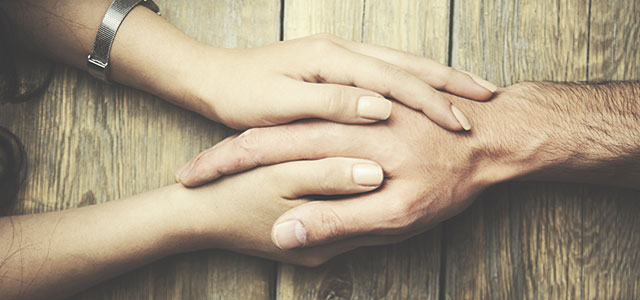 The average couple only spends 4 minutes a day in meaningful conversation together. Isn't that crazy? Yet, many experts say that by intentionally increasing that to even just 15 minutes a day, a couple can improve connection, intimacy, and relationship vitality. If you or your spouse play a role leadership role in your church, you have an opportunity to resource your church members to be more like Jesus in the relationship they share with their spouse, the person they spend the majority of their time with, especially during this pandemic.  By providing ways for couples to talk about and focus on their relationship we support them in cultivating some of the most important relationships in their lives. To help you keep the pedal down in this area of discipleship: I'd love to three great ways your church can help promote healthy marriages. 
3 Ways Your Church Can Promote Healthy Marriages
Host a Virtual Marriage Conference

Most of us are getting pretty used to virtual church and events. Have you considered hosting a marriage conference online? Invite a speaker to teach on healthy marriages, create discussion questions for couples to engage in further conversation, and provide additional resources for your attendees. You could pre-record sessions, host a webinar, or invite attendees to a Zoom meeting depending on your church's size and needs. 
I recently spoke at an online marriage conference hosted by Crosspoint Church and it created an amazing opportunity to impact marriages!  (If you're interested in requesting Kurt to speak at your upcoming conference, get in touch.)
Start Marriage Focused Small Groups
A weekly small group is a great step for couples who are willing to set aside regular time to focus on their marriage with the support of their community. There are so many great resources for small groups out there. 
If you have a membership to Vineyard Digital, they've started a new partnership with RightNow Media that gives you free access to their library of great resources including: 
Les & Leslie Parrott's Better Love videos series
Dan Allendar's Intimate Marriage curriculum 
Francis Chan's You and Me Forever video series
Many of these include video resources that your group can watch virtually together right on their website. 
Another framework is one I developed called Couple's Date Night. This is a relaxed way to gather people to connect to each other and their spouses through mini-dates. This download includes instructions for how to structure a weekly group and potential topics and scripture passages for 6 weeks. This could happen in-person or with breakout rooms in an online meeting. 
Try Assessments and Coaching
Prepare Enrich is an organization that has created some great marriage assessments that help couples better understand the dynamics in their marriage including strengths and areas for growth. The SYMBIS Assessment is another option which dives into personalities, fight types, and talk styles. Many churches utilize these tools by training a team of marriage coaches in how to read the generated reports, provide support and coaching, and even host cohorts of couples who want to dive into growing alongside each other. 
You certainly don't have to be providing all of these options all the time, but what if you got into a regular rhythm or providing some type of resource to your church community? How could that promote healthy marriages and families in your congregation?
Marriages need a community to make it. There is no better community to promote healthy marriages than what we can offer through our local churches. Small steps of support can have a significant impact!
This article about promoting healthy marriages originally appeared here, and is used by permission. Multiply Vineyard has upcoming events to help you no matter which stage of church multiplication you're in. Learn more at www.multiplyvineyard.org/events.