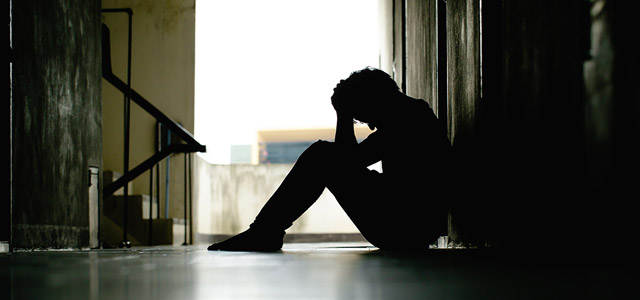 I once had a dream that shocked me. It was about preaching to the lost.
I woke up at zero-dark-thirty this morning after having a vivid dream. In the dream, I was preaching to a moderate-sized crowd in a more traditional church building (it had stained glass and pews). In the group gathered, every one of them was a former member of Eastpoint (the church I pastor). There were some who had recently left our church, and many I haven't seen in decades. As I was teaching, the crowd was unresponsive, unimpressed, and somewhat antagonistic. It was a struggle to communicate what was on my heart, and I felt frustrated. While I was preaching, in my mind I was complaining to God, "Why am I here? Why are these people here? This is ridiculous!"
Then I paused, sighed, and looked out an open side window to my left. Out on the sidewalk was a thirty-something couple yelling at each other. Both of them looked and sounded as if they might be drunk, and they were so broken. Just then, it started to rain hard. The dream was so vivid I could almost smell the rain-soaked air. Then, in one of those "aha" moments, something powerful dawned on me.
Preaching to the Lost
I was frustrated and depressed about all the people inside the church who had given up on me and walked away, but it was that couple—outside in the horrible storm—that mattered most to Jesus.
Like so many pastors over this past Covid season, I have seen too many Christians leave the church, perhaps for good. Sadly, even before Covid, I've watched fickle followers come and go, and more often than not for all the wrong reasons.
But here's the thing . . .
The people still outside the church, the lost, the broken, and those far from God, are the ones He came to save. That means we should be preaching to the lost.
Of course, He cared for and invested in His disciples, but the "church people" of His day weren't His focus. The lost mattered most to Jesus. He said, "I came to seek and to save the lost." No doubt, I must get better at discipling disciples as Jesus did. Absolutely, it's part of my job to invest in the spiritual health and growth of believers.
But sometimes, I worry too much about the shifting saints (i.e., those who move from church to church when they get unhappy about something). I've poured too much emotional energy down the drain of trying to keep the "already convinced" content and satisfied.
In real estate, they say it's: "Location. Location. Location."
In the Kingdom of God, it's primarily about: The lost. The lost. The lost.
Sadly, those who don't like to hear that statement, and the ones who react with a lot of "yeah, buts" are often the ones whose eternal destiny is already secure.
I once had a Christian say to me in anger, "What about me? Why is it always about preaching to the lost?" She left our church after that, and I've never seen her again.
When it comes to preaching to the lost I'm a monomaniac.
For me, it must be primarily about those who will spend eternity in hell unless they embrace the cross and accept the free gift of salvation.
These last few years, I felt like I've been in a dark place where I've grown weary trying to keep the "religious crowd" happy.
I've been frustrated and disappointed in believers (and in myself). People are standing outside, without a relationship with Jesus, in a devasting storm, and they're dying. Literally, eternal life and death are in the balance for them . . . and billions of others.
Sometimes faith is waiting in the darkness of personal frustration and discouragement and simply believing that it's not the end of your calling—because it's not.
God's not done with me (or you). Not yet. Not now. Not until the whole world hears the good news that they need now more than ever before. We must let our light shine again in the darkness that threatens to forever devour the devastated. That means preaching to the lost.
We simply cannot be distracted from our God-given responsibility to go into all the world, including the world outside of our polished pews and stained glass windows. That means preaching to the lost.
When I am with those who are weak, I share their weakness,

for I want to bring the weak to Christ.

Yes, I try to find common ground with everyone,

doing everything I can to save some.

I do everything to spread the Good News and share in its blessings.

1 Corinthians 9:22-23 (NLT) – From Paul, another monomaniac
This article about preaching to the lost originally appeared here and is used by permission.