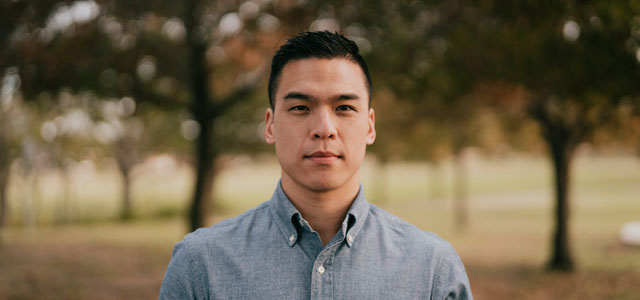 I started in ministry much later in life. I was 38 when I began vocational ministry. The experience I gained in the business world has helped me greatly in ministry. It's given me advice I like to share with young pastors.
I love investing in young pastors; especially those who may not have previous leadership experience- and are teachable. I'm encouraged by what I see in this generation of pastors entering church work. They want to learn and grow from more seasoned leaders.
Of course, in full disclosure, I consistently try to convince them I'm not the guy to listen to but they keep asking for advice, so I keep sharing. One question I'm asked frequently is very generic: What advice would you give to young pastors just starting in ministry?
Well, there's a bunch probably, but I have a few I go to frequently.
7 Pieces of Advice for Young Pastors:
1. Don't try to have all the answers.
Fall in love with wisdom. Keep reading and studying. More importantly, keep growing personally in your walk with Christ. Of course, surround yourself with wiser people. Make it a point to always have mentors in your life. In my 50's I still have mentors. They are simply older now than the mentors I had when I was in my 20's.
As a pastor, people will look to you for lots of wisdom and answers. Many times you won't know the answer to give them at the time (and this never stops being reality). Obviously, you ultimately want to hear from God, but unless you are a quicker listener than me or God speaks to you faster than He does me, you'll be caught in the hall or in a meeting sometime where you're presented with a situation you didn't see coming and need immediate answers. God encouraged us throughout His Word to seek wise counsel.
Don't be afraid to tell people you simply don't have an answer, but you'll be happy to try to help them find one. Or, connect them with someone who does. Ultimately, there will be times they will have to wait on God for an answer just as you've had to do and will many times.
2. Prioritize your life.
You'll be pulled in many directions. Make sure you have a plan for your time and center it around what you want to accomplish and where you want to be in the years to come. Don't neglect your family for the ministry or destroy your ministry for temporary pleasures of the world. Priorities should be in place before the world throws all it will throw at you. Isn't this the example Jesus gave to us?
You'll have lots of opportunities to do many things in your life and career. Make sure you can look back someday and see you at least attempted to do the right things.
3. Learn the secret of contentment.
You'll need it. There's a draw in ministry towards bigger and better. I believe in dreaming big dreams. You'll never have a dream for yourself bigger than God's dream for you.
You will be encouraged to compare numbers. Other pastors will even will ask first about them. And, I think numbers matter if they represent people, but they are not the most important measure, in my opinion. Changing one life for Jesus is more important than simply breaking the 100 attendance barrier if lives are staying the same.
More great advice for young pastors on page two: