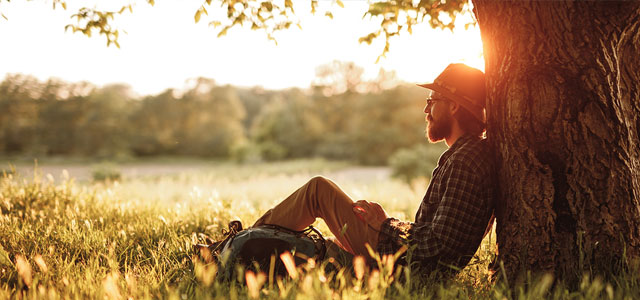 Have you ever gone to bed and thought, "I have nothing more to do. Everything is done…"   Oh, that's right. You haven't. I haven't either.  We live in a culture of more, more, more. It's difficult to say no and our bodies and souls pay the price. We are maxed and overcommitted, dreaming of the next vacation where we can relax. Pastors can be the worst workaholics there are! I have been in pastoral ministry all my adult years and have had seasons of exhaustion that have been overwhelming. But one of the keys to my spiritual vitality was discovering the ancient practice of Sabbath rest. 
First, I found I had to examine my trust issues. Learning Sabbath rest in a busy world requires trusting in a God who stands above it all, who holds all in his hands. We often struggle to trust God cares about our minds, bodies, and hearts not just what we produce. He invites us into this rhythm of rest because it reminds us we are more than what we accomplish. 
A day of intentional rest was approved from the beginning, marked as "good" and has real power when honored. The God of the Universe teaches us to sabbath. He didn't need to pull back on the last day of creation but he still did because he wanted us to rest, observe, and celebrate. 
The problem is we live in a culture that encourages more responsibility and more commitments; The busier you are the more important you must be! There is a gravitational pull towards acting as if we are gods ourselves, pushing past real limits and boundaries. Sabbath rest starts with acknowledging limits. 
Sabbath Rest Starts with a NO
In his book, "Sabbath as Resistance", Walter Brueggemann observes "that divine rest on the seventh day has made clear (a) that YHWH is not a workaholic, (b) that YHWH is not anxious about the full functioning of creation, and (c) that the well being of creation does not depend on endless work."  
In Sabbath, we say no to work and the addiction to answering texts and emails. We say no to the tyranny of the urgent people and situations that demand our attention. 
Preparing for Sabbath rest starts by looking at our schedules; what 8, 12, or ultimately 24 hour time period could you set aside? 
Consider implementing a ritual to define this space: an email responder for incoming work, a candlelit, a song played, or a special meal ordered or prepared. 
In my family, we lightheartedly use the Sabbath prayer from Fiddler on the Roof and sing it together as we make pasta from scratch! This is the most important appointment of our week and I encourage us to fiercely protect this space. It should be rare that this gets disrupted. 
Sabbath Rest – Saying NO leads to saying YES

Once you have carved the space, how do you use the time thoughtfully? 3 main ingredients to a meaningful Sabbath are rest, delight, and contemplation. 
Like with any great recipe, this can be adjusted to taste. Certain weeks will require more rest if you are exhausted, delight if you are drained, or worship if you long to connect with Jesus. 
Consider how you currently do all of these and see where there are gaps.  
Rest:
How tired do I feel? How can I rest my body, my mind, and my heart? Where do I feel resistance or see obstacles?
Delight:
How do I currently practice joy and delight? What are creative activities I find pleasurable, the ones that help me remember I am human and uniquely made? (Consider the concept of pleasure stacking from The Ruthless Elimination of Hurry by Comer)
Contemplate:
How am I being intentional in my relationship with God? Are there practices of gratitude for my life or longer spaces of prayer, worship, and reflection that lead to intimacy with Jesus?
How are you trusting in God as he is giving you a wonderful gift in Sabbath? Try it this week! 
Want more resources on healthy rhythms? Check out the How to Plant a Healthy Church podcast at multiplyvineyard.org/podcast or wherever you get your podcasts. 
This article on Sabbath rest originally appeared
here
, and is used by permission.