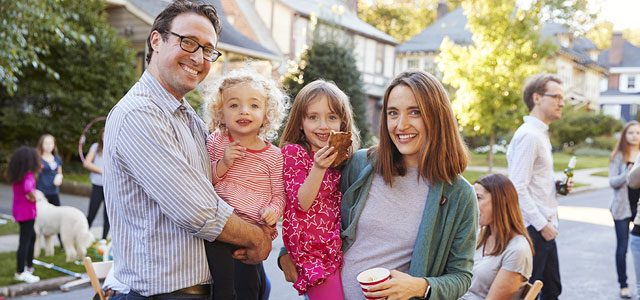 Most people in the U.S. do not know their neighbors. And those that do rarely move beyond names and a simple wave from the driveway. In my hemisphere, fall is upon us with winter to follow. The days grow shorter and colder, and even the neighborly waves grow fewer in number. Fall, winter, and spring months offer some great opportunities to connect with neighbors via a neighborhood party. But these are not just any parties. Oh, no! These are parties with a Kingdom purpose!
Check this out:
November, December, January, February, March, and April provide holidays that allow for fun, relationship-building, and gospel witness-through-casual-and-relaxed contexts like a neighborhood party.
A Neighborhood Party With a Kingdom Purpose
All you need is a willingness to host a monthly meeting, a story-teller able to tell the tale of how the holiday connects with the Christian faith (October and January are exceptions), a willingness to pray, and a watchful eye for what the Spirit will do.
Two years ago, I posted a video on my YouTube Channel describing the process and what my family and I did. If you are interested, check it out.
Today is October 10. One must act now, if he or she wants to be strategic and take full advantage of the forthcoming calendar opportunities to connect with neighbors.
This article (and the attached video) about the strategic value of a neighborhood party originally appeared here, and is used by permission. J. D. Payne serves as professor of Christian Ministry at Samford University.  Prior to this, he was the pastor for church multiplication with The Church at Brook Hills in Birmingham, Alabama.  Before moving to Birmingham, he served for ten years with the North American Mission Board of the Southern Baptist Convention and as an Associate Professor of Church Planting and Evangelism in the Billy Graham School of Missions and Evangelism at The Southern Baptist Theological Seminary in Louisville, Kentucky, where he also directed the Center for North American Missions and Church Planting.