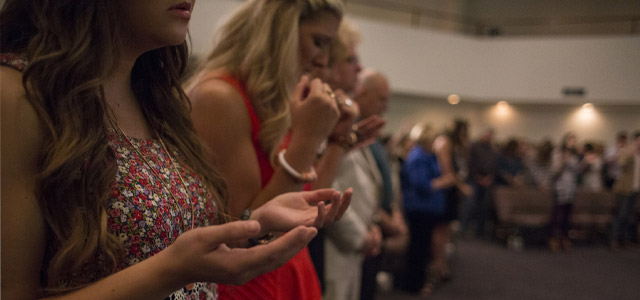 Our attendance the week before controversy-Sunday was average. And – this is important – the attendance the week after this must-see Sunday was back to average. The interest we created that one week didn't spill over into the following week.
Two Secret Words of Church Strategy
Companies have leveraged these two words for centuries. Businesses, restaurants, and retail establishments understand their power.
What are the secret words?
1. Scarcity
2. Exclusivity
Church Strategy and the Power of Scarcity
Scarcity is a powerful motivator. A scarce resource or experience is in short supply. Meaning it's only available until it's not any longer. When companies offer a limited-time-only product, like Chick-fil-A's peppermint chocolate chip milkshakes every December, they leverage the power of scarcity. I know this from experience. 
There are times products, resources, or opportunities are literally scarce. There are other times when the strategy generates scarcity. This is Chick-fil-A's approach. Last year, the Broadway show "Hamilton" came through Atlanta. The tickets were insanely expensive and nearly impossible to get. Why? They were scarce. Hamilton was only in Atlanta for two months, and most likely, it would not be back for several years. 
My wife and I spent the money and went to see Hamilton. It was spectacular. It wasn't a missable show for us, because if we missed it, there wasn't another opportunity next Sunday at 11:00 a.m.
Chick-fil-A's peppermint chocolate chip milkshake is scarce. Hamilton was scarce. And Hamilton was equally exclusive.
The Importance of Exclusivity
Exclusivity restricts opportunities or events to a specific group of people. Companies that offer advanced sales to insiders understand the importance of exclusivity. Again, see Hamilton. As a Fox Theatre insider, my wife was able to purchase Hamilton tickets before the general public. Not only did that make her feel special, it increased the likelihood of our purchase. An exclusive opportunity to buy tickets means something.
Companies utilize exclusivity to attract new customers. Cell phone providers will often give new customers exclusive deals (which make long-time customers feel like becoming new customers with other providers!).
When you look around, you begin to see scarcity and exclusivity everywhere. Why? Because they are motivating!
Scarcity, Exclusivity, and the Gospel
I suspect some of you have quit reading (and you're not reading this, I guess). If you're still with me, but feeling some frustration with all this business strategy brought into the church, give me another moment.
In NO WAY am I suggesting we treat the Gospel as scarce or exclusive. Quite the opposite. As the most famous passage in Scripture goes, "For God so loved the WORLD…" There's nothing scares or exclusive about God's love for humanity.
Gospel aside, the fact remains true: People will miss it when something is missable.
Meaning, when our church services are missable, people will miss them.
If you expect people to get excited to attend (or watch) a church service that is basically identical to last week's service and next week's service, I've got bad news. That's missable with a capital "M." And we should be immensely bothered by this reality because the Gospel might be missed if our conduit for spreading the Gospel is missable. 
Scarcity, Exclusivity, and Your Church
Scarcity and exclusivity are not cure-alls for every church problem, but I fully believe these elements are part of a solution. Incorporating scarcity and exclusivity into the weekly rhythm of your church is essential. When I was the lead pastor at Woodstock City Church, we did this whenever possible.
Take middle school ministry, for example. During a student's three years in this ministry, we created scarcity and exclusivity wherever possible. Sixth-grade students entered this ministry environment in June. In August, these same new sixth graders had an opportunity to attend "Sixth Grade Camp," a weekend retreat designed only for them. Nearly every student participated in this weekend experience. Why? It was their first and only opportunity to attend "Sixth Grade Camp."