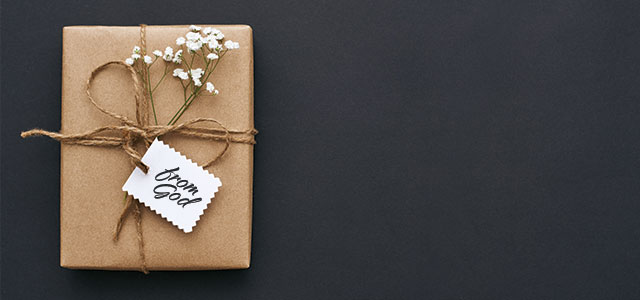 If you're a follower of Jesus, God has given you a part to play in his body. But I'll bet you've often asked yourself, "What exactly am I supposed to be doing for God?" People (especially college students) often ask me how they can discern God's will for their lives. And, honestly, a lot of factors play into that. But one of the most overlooked is the idea of our giftings. I would argue that you'll never really know God's will for you until you know what your gift is.
Or, to put it another way, the way you discover God's will for your life is by looking at the gift he's put in your hands.
Discovering God's Will
C.S. Lewis illustrates this well (you know, the way he illustrates everything well) in a scene from The Lion, the Witch, and the Wardrobe. The four Pevensie children, wandering through Narnia and wondering why they were brought there, are met, mysteriously, by Father Christmas—that's Santa Claus for us Americans. Father Christmas, on behalf of the great lion Aslan (who represents Jesus), gives each of the four children a mysterious gift.
At the time, the children can't figure out why they've been given these gifts. But later on, in the midst of their battle with the White Witch, the gifts' purposes are revealed. Lucy, for instance, given a healing ointment, binds up the wounded in battle. Peter uses his sword and shield so he can lead an assault on the witch's forces.
One of the ways we discover God's will is by looking at the gifts he's placed into our hands. A sword is given for battle. A miracle ointment is given for healing.
And your gift is given to you for God's service, too.
So the question becomes, Do you know yours? If not, start by trying things out, keeping these three things in mind—ability, affinity, and affirmation. Ability is what you're naturally good at. Affinity is what you're passionate about. Affirmation is where others recognize that God is using you. Where these converge is typically an area of spiritual gifting.
Often, though not always, spiritual gifts coincide with natural abilities we already have. God takes some natural talent and "supercharges" it for his purposes. For example, we know Paul was a great thinker and leader even before he became a Christian, coinciding with his later calling as an apostle. Of course, there are exceptions. Sometimes, God bestows spiritual gifts that have nothing to do with natural abilities.
Whether your gift aligns with your natural abilities or not, it's important to remember two things: (1) You've got one. And (2) God gave it to you to further his work in the world.
So what are you waiting for?
This article on discovering God's will originally appeared here, and is used by permission.