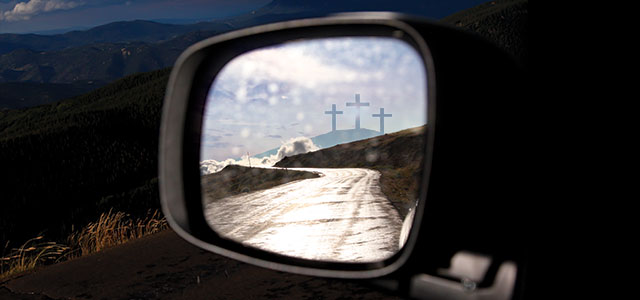 Easter is almost here. I want to remind (or encourage) you to plan now for your post-Easter review.
Easter is one of a few times a year churches have a unique opportunity to reach people who do not normally attend their church. Most churches spend weeks and – hopefully – months planning for the weekend.
In addition to the normal celebration of Jesus' resurrection, I love the energy that Easter brings to a church. This energy, if channeled correctly, can fuel a church beyond one weekend per year.
The problem I see with many churches, however, is they stop the work put into Easter services a few days too early. Many churches close the church doors on Easter Sunday, "high-five and give God the glory" celebrate all God did and take a much deserved rest. Nothing wrong with any of this, but if we aren't careful we leave some of the best work of Easter's momentum undone.
Post-Easter Review
One of the most important parts of effective Easter services, which help them last beyond one day – is to spend time evaluating after Easter Sunday.  Make sure you evaluate all areas, from the planning, to the launch, to the publicity, to the recruitment of volunteers, to the actual weekend – and all things in between.
While you could do this anytime, as soon as you can review after Easter services the better. I like to do it the week following Easter services. (In fact, I like to start making notes immediately after the services. I tend to forget if I wait to long.)
Most of the time we will meet on Tuesday after Easter to evaluate. Sometimes we are too tired to think on Monday and Wednesday is further removed.
Some questions to do a post-Easter review:
What worked? Where did we hit home runs?
Did our times of services work?
What didn't work? What did we miss?
How should we adjust our times? Are there places to add services or services we no longer need to do?
What was a first-time visitor experience like? Could it be improved?
How will we follow-up with visitors now? (This should be planned in advance, but now you review your plan.)
What changes would we make next year in things we offered those who attended? (Could be programs for age-graded ministries, special brochures, better maps of the church, etc.)
Of all the things we did, what seemed to have the greatest impact?
What did we do, which took a lot of work, but seemed to have little or no impact?
What groups of people did God bring to the church? (Many times, you'll see patterns – lots of single moms, young couples, young professionals, etc.)
Celebrate any cool or "God" stories we heard?
Are there any random ideas of things we could do to improve the Easter celebration next year?
Don't close the books on this year's Easter services until you review and evaluate. This time next year, you will forget the answers to many of these questions. This should be one of the best brainstorming sessions you do all year. (If you are a single-staff church or smaller staff, bring key volunteers into this discussion. This is just as important – if not more – in the smaller church.)
For a great pst-Easter review ask these questions, record the responses, then use them to make your church better all year and save that information to improve even more next Easter.
Also, and equally important, you need someone who is good at record-keeping and will be organized to remind you of these things next year. If only the "big picture" people participate you may never seen any improvements implemented. (In transparency, this means I need people not like me. I have great ideas, but I'm not an implementer. Big picture people need to complement themselves with detail people.)
This article on a post-Ester review originally appeared here, and is used by permission.