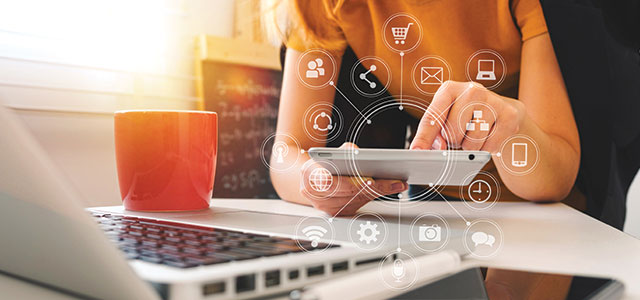 We've all made the digital pivot. Remember those days in mid-March 2020 when every church became an online church? It's exciting to see that most churches across the country have kept their online ministries. As I talk with church leaders from congregations of varying sizes, we retell stories of how, through online ministry, our churches have been able to reach new people – people who weren't being reached before. This has opened new possibilities and opportunities for us to see people connected with Jesus, take steps closer to our community and become devoted followers of Christ. It's an exciting time to be involved in the local church, as it moves from in-person, to streaming, and now toward the omnichannel church.
Pre-pandemic, there was a subset of the church already positioned for a post-pandemic world. Multisite churches are uniquely ready for the challenges that we face in the coming years.In previous posts, we've talked about how this would be an ideal time for your church to look at launching a new location. We've discussed how multisite churches have unique opportunities in this reopening season.
As we look beyond the pandemic and figure out where we go from here, there are opportunities for us to transition our churches from exclusively being in-person or online to becoming omnichannel church.
Too many churches live in a false dichotomy where there are only two options: either you're online or in-person. When we think about the online world, we may narrow it down to a single channel or a single community. If you're doing this, you may be missing an incredible opportunity to reach people across a wide spectrum of online communities.
You're already doing the hard work of producing video content to put online, don't limit yourself to just a single online channel. As your church plans the rest of this year and next, perhaps include transitioning your church to an omnichannel church.
What is an Omnichannel Church?
Dave Adamson wrote a blog post in 2019 predicting the future of the omnichannel church. It's worth looking back to those pleasant pre-pandemic days when we would simply consider and surmise theoretical ideas. His article provides a good primer on what we should be thinking about when it comes to becoming an omnichannel church. But in its most basic form, omnichannel churches are churches that make their ministry available in a wide variety of environments, both online and in-person.
It is helpful to think about marketplace examples of omnichannel businesses to get an idea of how we might restructure our ministry. The multisite church movement was built on the cultural underpinnings of franchising that swept through the country between 1950 and 2000. The omnichannel approach asks: How do we take what we have, our core offerings, and take them to where people are at?
Multisite was (and is) about taking the church to the people. The omnichannel church continues this but in a deeper format both online and in-person.
Here are some marketplace examples that might help you get a clearer picture of what we mean by omnichannel church.
Bank of America // This organization has physical branches across the country, offers a compelling mobile app experience, and has a great web interface. As a customer of Bank of America, you can interact seamlessly with them through any of these three avenues. Banks are not often considered as being on the cutting edge of trends! It's worth noting that this approach to delivering a good customer experience is used by financial institutions worldwide.
REI // The adventure retail company has transformed itself into an omnichannel delivery juggernaut. Their channels include a traditional catalog that bridges the gap somewhere between a magazine and a shopping experience. Within each brick-and-mortar shop, they have an in-store kiosk that extends their product availability from the limited amount they can fit in their square footage. Their app not only provides a way for existing customers to engage with them but also invites new customers to live the adventure that REI projects. Then, they have their premium physical locations across the country.
Starbucks // The ubiquitous coffee purveyor has made a significant push towards moving beyond its traditional brick-and-mortar stores, which we're all very familiar with. Over the last half-decade, they have added coffee that you can buy from a grocery store (previously considered sacrosanct for the brand), they offer home delivery, and they have outlets in airports and many other kiosk locations. Plus, their in-app and web experience are second to none.
What are the lessons that we can take from these omnichannel marketplace organizations? Each of these organizations started with a customer-first orientation and asked the question, "where are the people that we're attempting to reach, and how do we get in front of them?"