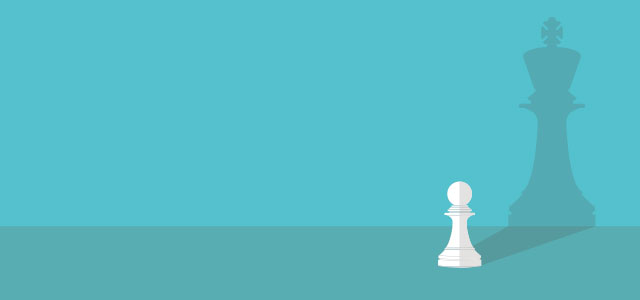 10 Positive Leadership Traits
6. Goal-orientated:
Ahhhh, goals… Everyone says they have them. Not everyone can articulate them.
Positive leaders are goal-orientated leaders. They set goals, go for the goal, and reach the goals they've set.
How leaders with positive leadership traits become goal-orientated: Start by setting small goals. These could be as simple as finishing up your calendar for the next day before leaving for the night. When you see the little goals moving you forward, you will want to start going for bigger goals.
7. Self-aware:
Too many leaders fail to be self-aware. They don't see how their actions are impacting those they lead. To grow into a leader with positive leadership traits, work on becoming self-aware. This will raise your opinion of yourself and your team will see you in a better light.
How to become more self-aware: Ask the people around you for feedback on your actions and treatment of others. Be open to accepting their feedback. Begin applying what they've shared with you to your leadership style.
8. Adaptability:
We've all realized we have to be adaptive the last couple of years. COVID-19 has made the workplace much different.
Positive leaders are open to change. They're willing to wade through the ambiguity of uncertainty because they know they will come out of it better.
How to become adaptable: Put yourself into situations where things are constantly changing. Begin making decisions and shifting directions. Keep putting yourself out there until you're comfortable leading through change.
9. Creative:
The most positive leaders I've met have been creative. Their mind is full of new ideas and processes that can help the organization.
Creativity doesn't just happen. You have to be a catalyst for it.
How to become more creative: Take an interest in things outside of your normal scope of interests. Maybe you take a painting class or you take long strolls through the woods. Find something that will get your creative juices flowing, even if you're not good at it. You will get better and the creativity will flow into your leadership.
10. Courageous:
Positive leaders are also courageous leaders. They are willing to face the challenges that come with leading head-on.
Put one foot in front of the other when times are scary. Step into the challenge. Be courageous.
How to become more courageous: Leaders become more courageous by doing scary things. Think of when you first became a parent. You weren't a great parent. It scared you. Yet, you did it anyway. Do scary things and you will find courage.
This article on positive leadership traits originally appeared here, and is used by permission.