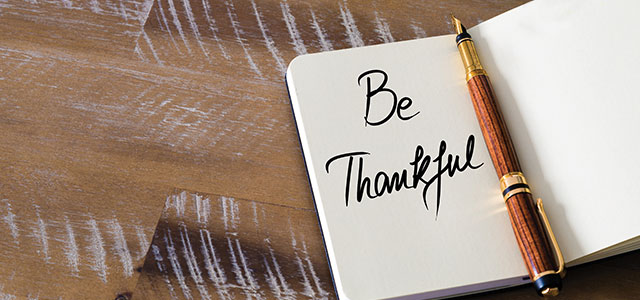 Is your Thanksgiving sermon ready? Here's help! Have you ever had the feeling you've lost your congregation's attention to the distractions of the holiday season? You know the signs: attendance dips ever so slightly; people don't hang around after the service to fellowship with one another; and then there's the glazed-over look in their eyes when you try to bring a fresh slant to the same topics and Bible passages they hear every year.
It's not just shopping. Look around: Your congregation is likely stressed out about holiday finances or feeling the pinch of household projects that need to be completed before the relatives come visiting.
Give them a gift from the pulpit by helping them see God's goodness right now, and by helping them rekindle the habit of giving thanks. Everyone knows they're supposed to be thankful on Thanksgiving Day, but the heart-attitude won't kick in by magic: It has to be cultivated.
Help For Your Thanksgiving Sermon
1. Thanksgiving is more than an American holiday; it's a godly way of life.
A thankful heart is more than a good idea, it's the will of God for his people:
Rejoice always, pray continually, give thanks in all circumstances; for this is God's will for you in Christ Jesus. (1 Thessalonians 5:16-18) 
Paul's words in Thessalonians have something to teach us about the will of God: He wants us to be thankful from the heart. Why torture ourselves over discovering God's will when the obvious first step is right in front of us?