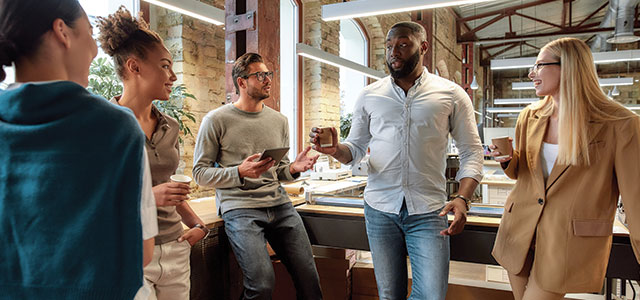 God created us to live and work in community. The more community we experience, the stronger our teams. Highly productive teams often exude strong personal bonds and work in an atmosphere that fosters community. Good leaders understand the importance of community and actively seek to build it among their teams. Consider these six ways to build community in the teams you lead.
6 Ways to Build Community Among Your Leaders
1. Provide regular relationship building experiences for your teams to deepen their chemistry and their friendships.
Foster the sense that nobody is in an 'out group.' If some team members are perceived to be in an 'out group' it can set up a subtle prejudice that can affect team dynamics. Teach your team that because we naturally default to seeing others as being in an 'out' group, your team must be vigilant to avoid it. Monitor for cliques. Be vigilant especially when you bring new team members on board.
2. To build community, create physical gathering places that encourage socialization. 
Something as simple as water cooler conversations can help build community. Regularly remind your team to see other team members' perspectives.