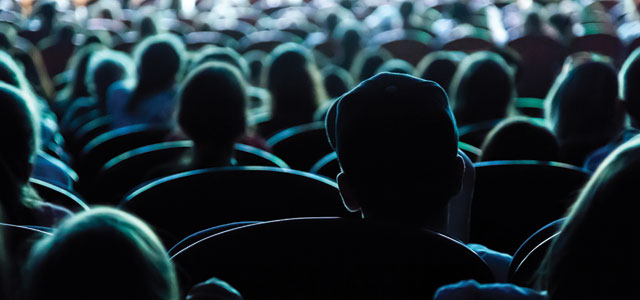 We planted our church in a movie theater, but we didn't intend to launch in a theater. In fact, we spent a great deal of time looking at retail spaces, but eventually did because of space, price, and availability. There's a part of me that fell in love with the idea before we moved in, and has remained attached to it since.
Advantages of church in a movie theater
We know that we won't be in the theater forever. We're already looking around for our next home, but we're enjoying some great advantages in the meantime, such as…
The rent is great, especially since we're only paying for a few hours per week instead of the whole week. For us, it's $650 per week, which gives us access to three theaters.
The decorating is done. It's not what we would do in our own space, obviously, but it's something we don't have to think about.
We don't have to stack chairs.
There is a cultural barrier between the church and the community around the church that is automatically gone. It already feels good and familiar to most people to walk into a movie theater.
There is a cultural barrier UP between the church plant and those who are uncomfortable with non-traditional settings. Since "churched" people are not our target, it can actually help that some people are uncomfortable with the idea of their kids going to worship in a room with a marquee that reads The Devil Inside.
The acoustics are great. We're figuring out how to squeeze drums in, but the sound quality of the room is just right.
There's a screen. It's really, really big, and we don't have to retract it after the service.
Kids think that going to kids' worship in a theater is awesome.
We have community visibility – a prime location well-known to the community. Our theater is on what the locals call "restaurant row" in a very visible shopping district.
The theater personnel are wonderful at both the local and corporate levels – we love Malco's people!