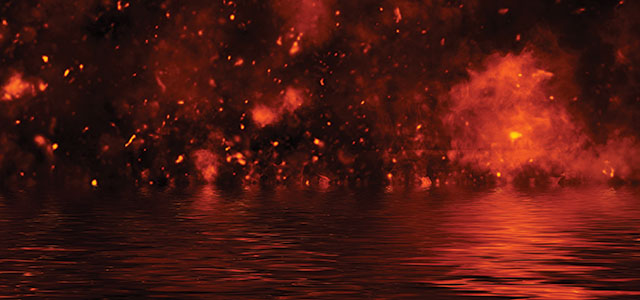 It brings to mind a rather obscure essay C.S. Lewis once wrote on modern man and his categories of thought that I included in my book Meet Generation Z. Lewis argued that when the gospel first broke out, the evangelistic task was essentially to one of three groups: Jews, Judaizing Gentiles and pagans.   
All three believed in the supernatural. 
All three were conscious of sin and feared divine judgment. 
Each offered some form of personal purification and release. 
They all believed the world had once been better than it now was. 
But now, Lewis argued, the average person shares none of those marks. In fact, he ended the essay by stating, "I sometimes wonder whether we shall not have to re-convert men to real Paganism as a preliminary to converting them to Christianity."
Perhaps the one who believes in hell is closer to the starting point of that conversion.
This article on who believe in hell originally appeared here, and is used by permission.
Sources
"Belief, faith and religion: shifting attitudes in the UK," The Policy Institute, May 2023, read online.
Moohita Kaur Garg, "What the 'Hell'? Gen Z More Likely to Believe in Damnation After Death, Finds Study," WION, May 19, 2023, read online.
C.S. Lewis, "Modern Man and His Categories of Thought," Present Concerns (London: Fount Paperbacks, 1986).
James Emery White, Meet Generation Z (Baker), order online.