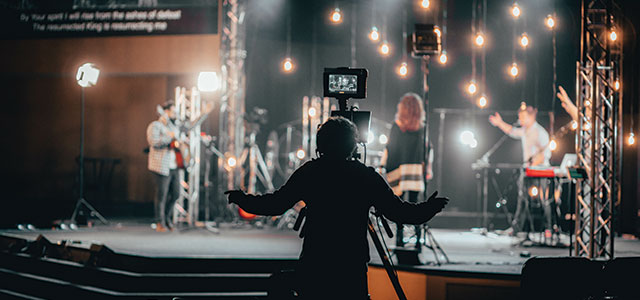 How is your church adjusting to new church trends?  If your answer is, "We aren't worried about trends?" I get it. And I hate to say this to you, but your church may not make it if you don't pay attention. If you do survive, it will be on the backs of the remnant of insiders who also refuse to adjust or acknowledge a changing world.
The Gospel Isn't a "Trend," Gavin!
I agree. At the core of the Good News is only good news. No more and no less. The Gospel never changes. God never changes. Salvation by faith never changes. In summary, our core theology is unchanging. Yet our ministry models must be flexible.
This is a massively important reality for successful church leaders: Ministry and theology differ. Theology is studying God. Ministry is loving and leading others to God. Theology is systematic, but ministry is automatic. Theology is interpretive, but ministry is expressive. Theology informs ministry, but they are different. When we attempt to make them the same, we ruin one or the other, and at times, both.
There is more to unpack here, but for this article, let's get back to trends.
Since ministry is malleable, trends, culture, and our changing community should affect how we implement ministry. Again, and I cannot say this strongly enough, your theology may not change, but how you execute that theology in the real world of your church and community must adjust over time.
Think of it like clothing trends. Which, as I type that, seems mighty trite. But hang with me. When I became a pastor, I left most of my marketplace attire in the closet and donned a less businesslike look. I wore jeans and button-up shirts, which sounds normal. However, in 2005, these jeans were massively baggy. My shirts did button up, but I rarely used the top several buttons, and I preferred the inside of the cuffs to have a different fabric as to be seen when slightly rolled up. And there may or may not have been an occasional embroidered pattern. While I see now that should have NEVER been a trend, it was, and it worked for me (although some may argue otherwise).