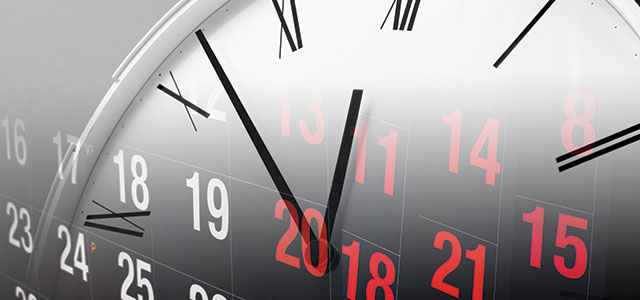 2. Do what you do well, the most.
When I was a teenager, I worked for my Dad. We remodeled houses, built decks, and took on other residential construction projects. My Dad, because of a bout with polio at a young age, only has one good arm to work with, but he can swing a hammer like nobody's business.
He knew how to do pretty much any home improvement job (except electricity – another long story). I, on the other hand, was terrible with a hammer. I have about a .350 average on hitting the nail. That'd be great in baseball… not so much in construction. But I'd spent my childhood carrying things.
So I would carry things and Dad would do most of the tasks that required actual skill. And because we had a bit of a system, it worked.
There is a lot of power in discovering your gifts, your passions, and your abilities and working within that sphere. It's okay to change careers, but it's unproductive to try to be someone you're not.
3. Do the things you don't do well, less.
I'm not arguing that you can't ever do tasks outside your skillset. All of us will need to do difficult things to live productive lives. That's the nature of work.
But how long will you continue doing things you don't like doing and aren't very good at when you have the choice to do something else?
Doing the things we don't do well, less requires the disciplines of both discernment (to understand your own reality) and delegation (whenever it's possible to hand off tasks to others).
In business, this is referred to as planned abandonment. I'm going to purposely neglect the things that aren't productive and shift that energy and focus to what does produce results.
4. Work with people.
I don't know who said it first – John Maxwell maybe? – but, teamwork makes the dream work.
There's a reason farming communities come together to build their neighbors' barns. When you combine people with various skills and expertise, you increase your capacity.
I lead a great church. It's growing and healthy. And it isn't because of the preaching… it's the staff. I'm blessed to be surrounded by capable, willing, amazing people who do what they do very well and with a ton of dedication.
And, our staff members are leaders who gather others to their team to accomplish more. Right now, we're looking at a great new book called Teams That Thrive: Five Disciplines of Collaborative Church Leadership.
According to the authors, Ryan Hartwig and Warren Bird, there are five things that healthy teams do well:
Focus on purpose.
Leverage differences in team membership.
Rely on inspiration more than control to lead.
Intentionally structure decision-making.
Build a culture of continuous collaboration.
We're evaluating which of the five is the discipline we really need more focus on, but the discussion is reminding us how much we need each other!
You'll never be able to get more time than your 168. You can't buy it. You can't manufacture it. You can only budget the time you have.
You can, however, increase your capacity by learning, by doing what you do well more, and by working with the right people along the way!
This article on how to get the most out of your 168 hours originally appeared here, and is used by permission.