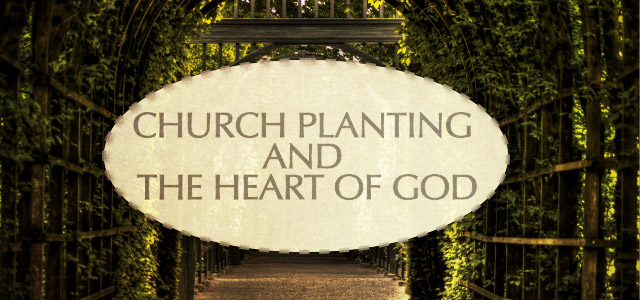 3. Incarnation
The incarnation of God taking human flesh not merely revealed God to man, but also modeled evangelism to man. When the Word became flesh, believers learned the importance of enfolding proclamation into incarnation. It is not enough to merely tell the Gospel. It must be lived out with and before people in Christian communities. The New Testament way of doing this was through establishing new churches. A healthy church is the body of Christ on earth. Establishing a new church brings the hands and heart of Jesus into the lives of needy people.
4. The Principle of Multiplication and Reproduction
The very first command in the Bible is "be fruitful and multiply" (Gen. 1:22). For plants that meant "reproduce plants." For Adam and Eve that would mean "bear children." For churches it means to "plant new churches." Elmer Towns and Douglas Porter write, "The Church is a living body. Just as everything that's alive will grow and reproduce, so your church should be growing and reproducing itself by starting another new church. Just as God originally created all living things to reproduce, that is, 'according to its kind' (Gen. 1:11-12, 21), so your church can double its ministry by planting another church." (8)
Conclusion
We fulfill the first command by multiplying churches. We take the hands and feet of Jesus into the lives of needy people by planting churches. We cooperate with God's global initiative by planting churches. We expand God's kingdom by planting churches. If God bleeds church planting, why shouldn't we do the same?
NOTES
1. Fred Herron, Expanding God's Kingdom Through Church Planting (Lincoln, NE: iUniverse, 2003), 19.
2. David W. Shrenk and Ervin R. Stutzman, Creating Communities of the Kingdom (Scottsdale, PA: Herald Press, 1988), 23.
3. Murray, 39.
4. Tom Jones, Church Planting from the Ground Up (Joplin, MO: College Press, 2004), 10. 5.Ibid., 16
6. Wilbert R. Shenk, Write the Vision (Harrisburg, PA: Trinity Press, 1995), 87.
7. David J. Borsch, Believing in the Future (Harrisburg, PA: Trinity Press, 1995), 32.
8. Elmer L. Towns and Douglas Porter, Churches That Multiply (Kansas City, MO: Beacon Hill Press, 2003), 7.