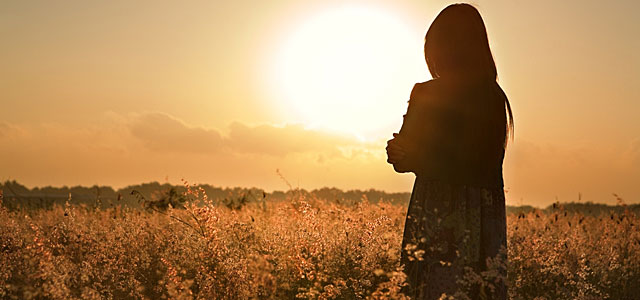 When Ahithophel saw that his advice had not been followed, he . . . put his house in order and then hanged himself. ~ II Samuel 17:23
READING: II Samuel 17:1-23
Recently I was asked to help shape curriculum for a lay counseling ministry and became quite frustrated and upset because the ministry leader wasn't taking my advice. The Lord used Ahithophel's bizarre story to help me sort out how to respond well in that situation. Reflecting on his extreme solution jolted me back to reality and revealed a path of peace for those of us in a position to mentor others.
Every spiritual gift has a natural upside and a built-in liability. They all need to be purified and redeemed; otherwise latent ability becomes an unyielded breeding ground for carnality and pride. Upon reflection, I confess I got upset because I wanted to control the outcome and because I fell into the trap of thinking somehow it made a statement about my personal worth if she took my advice.
Both parts were false. God used that experience to further purify the gift He gave me. I renounced my ungodly desire to control the outcome when people ask my advice. Ahithophel helped me to see the folly of judging my success by how others respond. That's a disastrous standard to set for ourselves. Scriptures are chock-full of stories about godly people whose good advice was spurned. Furthermore, we answer to Christ alone. He's the only Wise One (I Cor. 1:30).
Curiously, after I got my heart right and entrusted the outcome to God, that leader became more open to my suggestions. And it didn't matter. I felt at peace to brainstorm ideas and offer suggestions without any anxiety that it affected my worthiness in Christ.
All thanks to poor Ahithophel.
Father, Purify my heart so that my advice reflects the wisdom that comes from above. Amen.
Dynamic Church Planting International (DCPI) "Equips Leaders to Plant 5 Million Churches Worldwide." Learn more