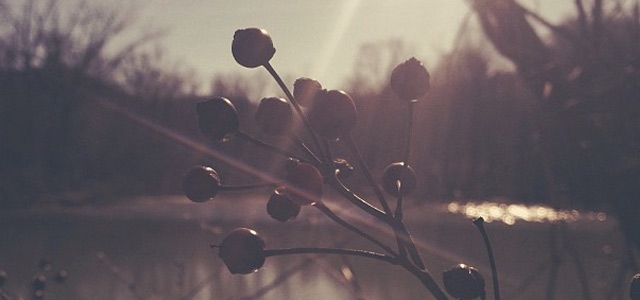 As someone who speaks and writes quite often about church planting, there are a few specific questions I'm asked more frequently. One that always seems to arise is: "Why plant churches in the South?" It's a good question.
First, let me say that if you are not sure where to plant a church, I'd encourage you to consider international planting first. In other words, think about planting a church in the 10/40 window. If God does not want you there, think about planting in one of the megacities in North America. If not there, what about reaching the lost in rural (and unchurched) Maine or Montana (or lost of other similar areas)? If still not there, then at that point maybe you should consider the South.
It's not that I don't love the South; I just don't think that everyone needs to plant there. A disproportionate number of people say that God has called them to the South, forcing me to choose between the idea that God is not good at math or that church planters are going where there are already a lot of believers.
So, why plant churches in the South? And, obviously, why am I not taking my own advice?
Well, the short (and probably snarky) answer is simply: "Why not?" But that obviously doesn't begin to cover the multiple intricacies of the question. So let me attempt to cover a few of those.
First, on a personal note, what I described above is what I did. First, we considered planting internationally, but the Lord did not call us there (though we are involved and seek to send others). So, we went to a city (Buffalo). Then later we went to Erie, PA. Then, my life got a little crazy and I started being a seminary professor, researcher, whatever. Now I am planting a church in the South because that is where I live, I love my neighbors, they need Jesus, and I am a pastor. So we planted Grace Church.
But I also encourage others to plant churches in the South – and I'd like lots more (as long as you go through the process I mentioned above!). The fact is, God is calling many people to plant churches in the South. Here's why:
1. There are still lost people in the South.
Yes, we have more churches per capita in the southern states than in other regions of the country. And yes, the South is known as the Bible Belt. But that doesn't mean everyone understands the Gospel here or knows Christ as their savior. I assure you, that is not the case. The church our team planted here in the Nashville area is located in Hendersonville. That city alone has 61,000 residents in the area. But only 13,000 attend a Christian church on a given Sunday (which, by the way, does not mean we are 80% unchurched; it means that, on a given Sunday, about 20% of people go to church).
However, if more than half of the people in my community are not in a church, I think there is plenty of room to plant another one. There are some other great churches in Hendersonville, but 48,000 people are still out there on a given Sunday – that's just in my area! So the harvest is still ripe – in Nashville, Birmingham, Atlanta, Charlotte, Baton Rouge, Little Rock, Louisville, and everywhere in between.
2. It's easier to birth a baby than to raise the (unwilling) dead.
I'm a strong believer in church revitalization, so don't take my comments out of context. I think (and could be wrong) that I have done more research on church revitalization and written more books on the subject than any active researcher in North America. Every denomination needs both a planting and a revitalization strategy.
Many times the churches who need revitalization don't want it. They want their community to change while they remain the same. But the community is always changing. New church plants are needed to match the changing landscape and composition of every neighborhood, whether that is in Augusta, Maine or Augusta, Georgia. So, we need to birth new babies if dying churches don't want to be revitalized, and we need to help revitalize the churches that are willing..
3. Planting promotes revitalization.
This may seem counterintuitive, but it is not. When churches are planted, other churches nearby often see what they are doing, learn from them, and engage their community with new enthusiasm. For example, I remember (way back in the day) when I planted a new church in a suburb of Erie, PA, we were the only contemporary church in town.
Within a year of our launch, two other churches had started contemporary services and were reaching the young adults who, prior to that, were not engaged in their churches. Within a few more years, others followed – and, today, some of those services have exploded as new families have been reached.
4. Church planting not only encourages evangelism, but discipleship as well.
While evangelism and reaching the lost is obviously a goal of church planting, many times discipleship of believers also increases. In most church plants, members are called to take on more than in more established churches. Involvement typically leads to a deepening of faith. Spiritual "muscles" are "worked out" in church planting and the result is usually a deeper, stronger faith. Not only does the church grow, but the people grow as well.
5. New churches reach people that established churches do not.
A couple of months ago, I made a joke and asked if there were any yankees (or maybe non-Southerners) in the crowd (don't remember the exact words). But, I do remember that more than half of the attendees raised their hands, much to my surprise. When I asked several, they explained why. As new people in the community, they found it hard to connect in established churches, but here they found relationships in the church plant and are now growing in their faith (or taking steps toward faith).
6. The work is not finished.
This ties into point one, but deserves its own point. We are called to go and make disciples. The word "go" means to keep going. There is no end to our mission on this side of eternity. If the work is not finished– and it won't be until the return of Christ– then we should be working.
We all have a context of ministry in which God has placed us. Because of my job I live in Nashville. Because I live in Nashville, I meet people without Christ– and they need a new church. So, mine happens to be in Middle Tennessee. Maybe yours is in the Midwest. If you're called to plant, plant where you can bring glory to God no matter where that is. Whether your are in Jackson, MS, or Jackson Hole, WY, there are still people who need the Gospel.