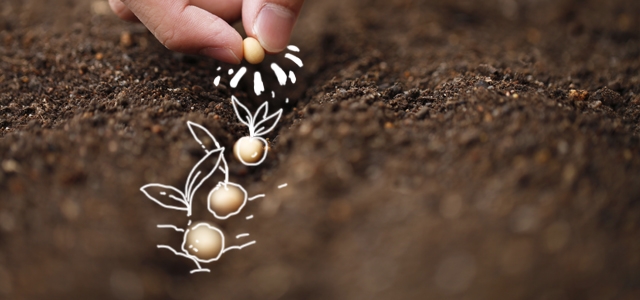 Talk to most church planters, and they'll tell you the same story: Your fifth year is a watershed year; a season of change. It was for me. I just finished mine and experienced more change in my fifth year then the first four years combined.
What changed?
My perspective, more than anything. It pivoted toward Paul's perspective of "all things are acceptable, but not all things are helpful." Unfortunately, for most planters, it takes the first five years to learn what we're dealing with. Being honest, most mistakes are self-induced during these days. I know they were for me.
During a recent time of reflection, I took the time to capture a few fundamentals—things I would have done differently if I had known better. Painfully, I only had few of these things in place when theNorthGate was planted.
Here's what I wrote down. You're going to need:
1. An unquenchable calling to help others see Jesus when they see you. Because more is caught than taught, our character should validate our calling, not compromise it. There are seasons in every planter's life when calling alone keeps us from giving in or giving up.
2. The prioritization of personal prayer. In the words of Mark Batterson, prayer is the difference between what we can do and what God can do. I have spent a lot of time reversing the things done in my own strength when I should have been praying and waiting patiently for God's direction.
3. A clear mission, vision and purpose statement is so important. A clear mission statement makes building momentum probable. A great mission statement is both easy to understand and execute. I failed at this. I talked a lot about our mission but failed to give our congregation practical ways to live it.
4. An organizational strategy that can be easily implemented, clearly articulated and then kept accountable. I suggest Patrick Lencioni's The Advantage: Why Organizational Health Trumps Everything Else in Business. This book will add years to your life as it helps to eliminate unnecessary stress and confusion.
5. An A-Team. NOTHING is more important than the appropriate, God-appointed personnel. If I could do it all over again, I would not have planted theNorthGate until I had the following (important) people in place:
a. A Campus/Site Pastor—that is operationally driven with governing experience.
b. A Worship Leader—that is more humble than gifted, has leadership abilities and a noticeable sensitivity to the Spirit's leading.
c. Faith-filled Elders—a group of mature men and women whose past pain has not dulled their passion. These are disciples that will help disciple the body. When planting, the pastor's first ministry has to be to Jesus via the Word, prayer and fasting. Elders make this possible.
d. A Called Children's Pastor—that functions and and can flow in the power of the Spirit with creativity. Churches with poor children's programs undermine their future.
e. A Great Guest-Services Coordinator—every leadership team needs someone dedicated to seeing the organization through the eyes of their visitors. A great guest-services program could be the most important part of your church.
Just because something's acceptable doesn't mean it's beneficial. Whether this be your first or fifth year planting, let me encourage you to capture and then create your own fundamentals for fruitful ministry.
What's the one fundamental you would add to the list?