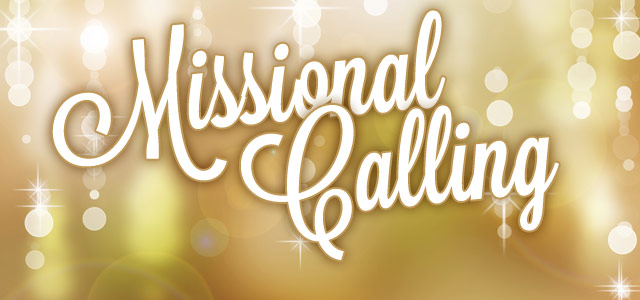 Determine and act on your personal missional calling before you can determine your church's missional calling.
For a couple of decades, my ministry team has been helping to make pastors better leaders—not to run better programs or have slicker services, but to help them lead their churches to impact their cities the way Christ did.
We created the five steps below because of what we're seeing all over the country: The church is disconnected from the community. I served at a successful church for several years. Just about every dime of our budget, minute of our time and ounce of our collective energy was eaten up ministering on our campus to those who showed up.
While we succeeded in gathering almost 1,200 people, we missed almost 3 million who lived and worked within reach. The money we spent on "outreach" was used to promote our events.
Two things make this upsetting. 1) Fewer and fewer Americans are willing to visit a church at any time for any reason. 2) Jesus and the early church didn't operate this way. Rather than promote weekly extravaganzas at Solomon's colonnade, Jesus met and ministered to people where they were.
Building relationships within the community and ministering to those outside the congregation helps to create a vibrant and thriving church. Isn't that what you want your church to be and look like? The process to get there is doable, transferrable and follows a few sequential steps. Read on to learn more.
Step 1: Determine Your Personal Calling
Before your church can become missional, some of your members must live on mission. Think of it this way: Personal change precedes corporate change. By "live on mission," I mean that you sense God's calling to reach out into your community and build relationships with unchurched people—and then actually act on it. This "calling" is not nearly as mysterious as many assume.
Most of the time, God calls us to connect with non-Christians who are like us—with similar backgrounds and experiences. God knows what He's doing in our lives. My friend Robert spent a very unpleasant childhood shuffled from one crummy foster home to another until, as a teenager, he was adopted by a Christian couple. They loved and cared for him as no one had ever done. It was transformational. He became an exceptional person, finishing at UCLA Law.
Moreover, he ended up founding and financing Christian orphanages in Nicaragua and the Philippines. His ministry, Arms of Love International, finds, embraces, loves, cares for and holistically educates dozens of kids nobody wants. God shaped him to make an incredible and unique impact.
I think about Eph. 2:10: "For we are God's handiwork, created in Christ Jesus to do good works, which God prepared in advance for us to do." All of our life experiences have been orchestrated to shape us for the "good" we get to do. Discovering our missional calling is often as easy as looking carefully over our life: the people, the events and the circumstances that have shaped us.
Wondering if you're where you're supposed to be? Consider your skills, connections, experiences, passions and concerns. Let them direct you toward where you're to serve. Think about how God might use you, like Robert, in a unique way.
Step 2: Act on Your Personal Calling
Even when armed with a clear and concise sense of missional calling, relatively few Christians make the jump from sitting in church to living like a missionary in their local context. Most need a pretty powerful "nudge" to break loose from the momentum of the life they're accustomed to and the commitments that consume their time. This step can be hard. Many well-intentioned church leaders are so busy with church activities that they don't have time to minister to those outside.
So, how do we step into our new, missional calling?
Assess your commitments. List your current commitments and think about each one. Is the commitment in line with the missional calling you feel God has for you? Does this commitment take too much of your time without furthering your impact on those you care about?
Recognize your spheres. Bringing Eph. 2:10—that God has been shaping us all along for what He's planned for us to do—to fruition, God has provided both the people to help us move into our missional calling and the people we're meant to serve and influence. Who are some of the people that might help you move into your calling? Who are some of the people you feel called to serve?
Take action. Without a concerted, deliberate leap, we can never hurdle all that binds us to the comforts of the life we know. We have to break out of the familiar to begin connecting with those to whom we're called. Get rid of the commitments that actually diminish the missional living God's called you to. Delegate responsibility. And once you've decided to take that leap, you can keep connecting, serving, blessing and loving the people you're called to.
Consider Dave, a denominational executive burdened with the oversight of 65 churches in his district. Before taking Step Two, he routinely worked 70-hour weeks and had no connection to anyone unchurched. During our Activate Workshop, Dave found ways to gradually cut more than 20 hours from his work week, freeing him up to meet his neighbors. Over the course of shared coffee and meals, he built deep friendships with these neighbors. Now, a couple of years later, they regularly call on Dave in times of distress and are moving toward Christ in unprecedented ways.
Step 3: Determine Your Church's Calling
You can only help your church understand its calling if you've walked through the steps yourself and acted on your own missional calling. Impacting those outside the church, you can lead your church to become missional.
Just as Eph. 2:10 applies to individuals, we've found it also is applicable to churches: "For we are His workmanship … ." While it's great that individual believers are connecting with the unchurched in meaningful ways, a congregation serving together on local mission can change a city.
A few years ago, a city councilwoman commented on the influence of a local church in her city: "I don't know where our city would be without this church. They've contributed to our city in ways we could never repay!"
Where is your church equipped to serve? Here are several small steps to discern where God is calling your church to impact the community.
Analyze your "mission field." To learn the local residents' hopes, dreams, worries and concerns, have a few church members interview community leaders (chief of police, school principals, city council members, community service administrators and the mayor's office). Tell them to ask about barriers to Christ, the gospel and the church in that community. Others can obtain demographic data on both the community and the congregation.
For example, a Presbyterian church in Laguna Niguel, Calif., interviewed city council representatives to determine where it could serve. Partnering with the Red Cross, members became disaster preparedness advocates in their neighborhoods. Helping neighbors to be ready for wildfires, floods and earthquakes—disasters common to this area—they forged lasting relationships and met practical needs.
Another congregation, a Christian Church in the Los Angeles basin, is a mix of Anglo, Hispanic and Filipino, some of whom are on the edge of poverty. They learned of a community of people who'd lost their homes and were living in their cars, RVs and campers. They adopted this community and, almost weekly, found tangible ways to serve, befriend and love these resilient people. The church was able to connect deeply with people who had lost everything. Today, many of them have a relationship with Christ and deep friendships with the members of the church.
Discerning God's calling for your church, looking at the needs of the community and deciding how your church can serve those needs are vital to becoming the vibrant church God wants all churches to be.
Step 4: Act on Your Church's Calling
Every pastor or church leader wants their church to be vibrant, growing and healthy. Unfortunately, that desire can lead us to focus inward, instead of outward on the ministry the church does in the community. Once you've completed the process of determining possible areas your church could affect the community, it's now time to actually make that happen.
Focus. Nothing is as essential to a church's missional strategy than to impact community residents regularly, repeatedly, redemptively and unconditionally. But, it's not the amount of activity that matters; it's the impact you're having. Once our eyes are opened to the needs, we realize there are so many of them and so many ways to help. Resist the urge to be everywhere at once. Pick one place, one people to engage frequently, generously and beneficially.
For example, about a third of the congregation of a Free Methodist Church in California's South Bay area are seniors, so they decided to adopt a residential care facility for retirees. Every week, church members care for residents, family members and staff at the care center. On a regular basis, they meet the needs of residents and staff.
Recently, an administrator commented that in his 20-year career, he's never seen a church care so deeply, regularly and beneficially. He recently said, "If this continues, I might change my religion."
Serve for their benefit, not yours. Put aside the idea that outreach is about growing your church. Determining and acting on your church's calling isn't intended to get people to join your church. It's not intended to get people to do anything, but instead outreach provides a context for believers to demonstrate the gospel for those who otherwise would not experience it.
Our reFocus ministry worked with a suburban Foursquare church that decided to adopt their city offices, offering free volunteers for any civic function. At first, their offers fell flat. City officials were skeptical that church members would manipulate this opportunity. After months of "no's," the city had a volunteer need they couldn't fill any other way. When church members came and served without wearing church logo shirts, without hanging a banner advertising their service times and location, and without handing out, "Come Worship With Us" cards—the city was relieved.
The church was invited back—again and again. Careful to love and serve the city for its benefit alone, this church has developed a reputation for being authentic, caring and generous. Relationships have formed. In time, several city employees gave their lives to Christ, and some are now regulars at the church.
Work as a team. To become a vibrant church that reaches the community, you'll need to establish a committed leadership team and a team leader for each missional initiative. These people do the initial work of building relationships with administrators, supervisors and executives where your congregation will be serving. They'll provide the leadership, communicate ministry opportunities and successes, and invent ways for the congregation to participate broadly and deeply in the missional initiative.
Step 5: Become a Better Leader
If you're like many pastors, right about now you're thinking two things: (1) Wow, this is a lot to do, and (2) I really haven't been equipped to lead my people in this way. A friend once described the transition as "turning a librarian into a Navy Seal." You may not feel quite like a "librarian," but "Navy Seal" is probably not the first thing people say when describing you. You're most likely somewhere between the two.
Over the last 20 years, we've walked with thousands of pastors and denominational executives who now live and lead a lot more like a Navy Seal than they did before. While there's certainly a need to develop and practice some skills related to leading, vision casting, team building, change processes and coaching, the greatest changes happen in you.
If Christianity is anything, it's a dynamic trust relationship between God and those who are being developed to maturity in Christ. For pastors in this context, it means being a leader of change by being a leader in change. And so much of that will—in the end—be about willingness to trust Christ and follow His lead.
Why is this important? We live at a moment in church history when deep change is underway, both in the culture and in the church. Much of society has decided that we don't have what they need, so they stay away—in droves. They need to experience the gospel. To see it lived out in ways that impact their lives, overcome their skepticism and thaw their cynicism. Only love—generous and unconditional—will do that.
One last example: A mid-sized Methodist church has taken all five steps. Realizing they had a number of people in their congregation who work in law enforcement and discovering their community is home to three prisons, they adopted the correctional officers at a state prison just a half-mile from the church.
A team was formed and began to lead the congregation as it invented ways to express appreciation and admiration for the prison guards. Not long ago, an official confessed that because of this congregation's influence, "the environment has changed" in the prison. Correctional officers, impacted by the kindness and care of church members, are different. They now relate to the inmates in new ways. And this has changed the way the inmates are with each other.
Could it be that the Kingdom of God has come to this prison? Is the Kingdom of God ready to break into your community? What is your church's impact? What could it be? What is your congregation's missional pathway?