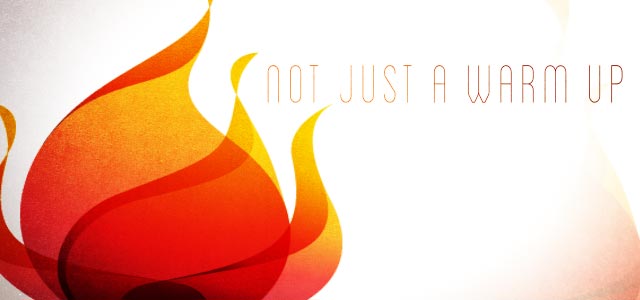 What I did might seem a little strange, but I've learned that the strength of our church body life is not in trying to seem sophisticated but in simply teaching principles that the Lord invites us, as His children, to respond to.
I used to come in to the building through the side door of the sanctuary, and every time I would enter the church alone, I would begin to clap my hands and sing praises. It wasn't something I had learned; just what I felt in my spirit to do. I recognized that the oppression needed to be challenged. I would come into the room, close the door, and begin praising Jesus as I walked through the sanctuary and up the aisle to go to my office, which was back next to the foyer at the front of the building. I would be saying, "Praise Your Name, Jesus, Hallelujah, Lord!"and I would clap my hands—"Praise Your Name, oh Jesus, Hallelujah"–I would literally sing the words, clapping my hands.
I was conscious of challenging something in the atmosphere of that place. The singing was an assertive, aggressive opposition to it. I would sing in my spiritual language and I would continue, "Hallelujah Lord, Glory to Your Name, oh Jesus. …" I would go into my office, do whatever work I had—might be there for three hours, might be there 10 minutes. When I got done, I'd turn around and walk back out, and I'd do the same thing: singing praises and clapping my hands.
I didn't tell anybody that I did it. Not because I felt foolish about it; I just didn't feel any need to tell anybody. But I knew it was something I was supposed to do. And I did it.
It was a year and a half later on a Sunday morning that the breakthrough came. It would be years after that I would understand what I was doing back then. But at that time, I was simply being prompted by the Holy Spirit. What had been going on is described in Isaiah 54:1-5, which begins, "Sing, O barren … Break forth into singing, and cry aloud." The church had been "barren." And the experience opened my understanding that song is a Kingdom key to the release of Jesus' life and power among His people for:
Fruitfulness, increase and multiplication (Isaiah 54:1-5).
Victory in battle (2 Chronicles 20).
Confrontation of bondage (Psalm 42:8; 32:7).
Spiritual breakthrough (Acts 16:25-26).
Release of God's Word in your life (Colossians 3:16).
Igniting the creative power of God (Job 38:4-7).
Loved one, song is life-begetting. It is a natural means of uniting together, a beautiful means of praise and worship, and a powerful means of challenging darkness and declaring the truth. This isn't simply poetry; it's God's Word for you.
Copyright 2014 by Jack W. Hayford. All rights reserved. Used by permission from Jack Hayford Ministries.
Find out more about The King's University's Spirit Formed Worship Conference 2014 here.