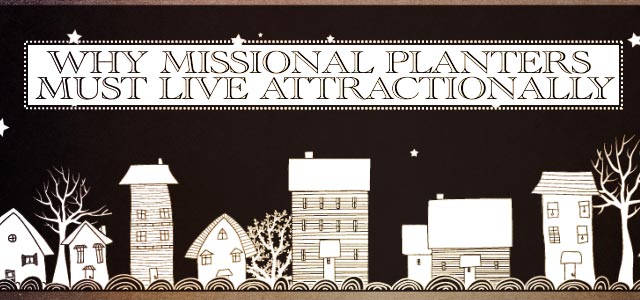 When John the Baptist began evangelizing, he called the people to repentance. (Now there's a word we don't use much these days!) For some, the word is rather harsh sounding, stirring up visions of street-corner preachers, sawdust tent revivals, pithy bumper stickers and ominous "gospel" tracts. But repent is not a complicated word; it simply means to turn around and change direction. We see John's message of repentance in Luke's Gospel:
[John] went into all the region around the Jordan, proclaiming a baptism of repentance for the forgiveness of sins. As it is written in the book of the words of Isaiah the prophet, "The voice of one crying in the wilderness: 'Prepare the way of the Lord, make his paths straight. Every valley shall be filled, and every mountain and hill shall be made low, and the crooked shall become straight, and the rough places shall become level ways, and all flesh shall see the salvation of God.'" —Luke 3:5-6
He said therefore to the crowds that came out to be baptized by him … "Bear fruits in keeping with repentance." —Luke 3:8
And the crowds asked him, "What then shall we do?" And he answered them, "Whoever has two tunics is to share with him who has none, and whoever has food is to do likewise." —Luke 3:10-11
Notice that John did not allow the crowds to define repentance as mere mental assent to the ideas he proclaimed. He demanded fruit that aligned with their proclaimed repentance. In other words, "If you change your mind, you'll also change your life."
John preached a gospel designed to straighten out a crooked world. It was a revolutionary message aimed to bring down those on the mountaintop and bring up those living in the valleys of despair. This was good news to the poor, the socially and politically disenfranchised, and those living under the guilt and shame of their own self-induced sin and immorality. This gospel of repentance has implications on earth as well as for heaven. Repentance means not only turning away from our individual sins, but also turning away from the greedy, "get all you can and can all you get" system of this world.
The gospel of the in-breaking Kingdom of heaven is good news to the poor because it changes the prevailing culture. It breaks down walls of disparity between the haves and the have nots. When we preach an abbreviated gospel that is primarily about salvation from hellfire after we die, nothing comes from it to change the culture here and now.
It falls short of "your kingdom come, your will be done, on earth as it is in heaven" (Matthew 6:10). Jesus intended for his gospel to noticeably affect society and the way people treat one another. When the gospel takes hold of people's hearts and minds, they begin to embody the essence of "on earth as in heaven."
Our efforts are never perfect, and we cannot fully alleviate, or escape, the effects of this broken world. But our basic pursuits and priorities change. And as we approach life differently, our lives become appealing and attractive to a watching world.