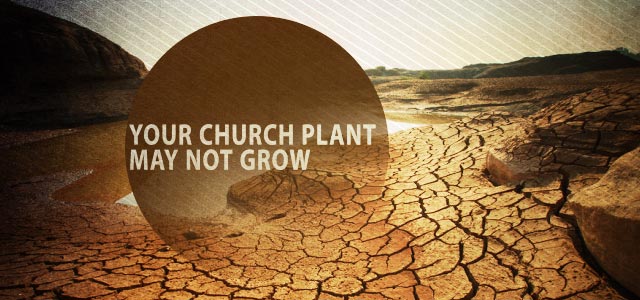 5. You worry too much about structure.
You'll get there. And you need structure. But especially in the initial days, focus more on loving a community. Then building structure. My advice is to have some basic structure in place but not have that structure so rigid or controlling that you can't adapt quickly to the needs of the community. Then spend your greatest energy loving people.
6. You waited for them to come to you.  
You thought "new" would be enough. Build it they will come works in the movies. But that doesn't even work in established churches anymore, why would it work in church plants? The future attendees in any church are usually outside somewhere waiting to be asked. And sometimes they don't even know it. It's our job to go find them.
7. You didn't protect yourself and your family. 
We can't count the number of church plants that never really accomplished all that they could have because the planter wasn't healthy enough to see it through. It could be a moral failure, burnout or a family that is falling apart under the stress of the plant. (Let me speak specifically into this one. Every planter needs mentoring, discipline and accountability. From the start. Not after the need is discovered.)
8. You held too tightly to your way.  
Church plants can recruit entrepreneurial leaders. It's a natural attraction. Given the authority to actually lead, this can be one of the most powerful benefits of the church plant. When the planter ignores this and keeps people from feeling empowered, growth is limited to the church planter's abilities. The planter should certainly control—or maybe the word is protect—the theological foundation, but implementation of vision should be shared  with others.
Those are just a few observations. As with the purpose of this blog, they are meant to be helpful. If God has called you to a church plant—plant well. I'm pulling for you.