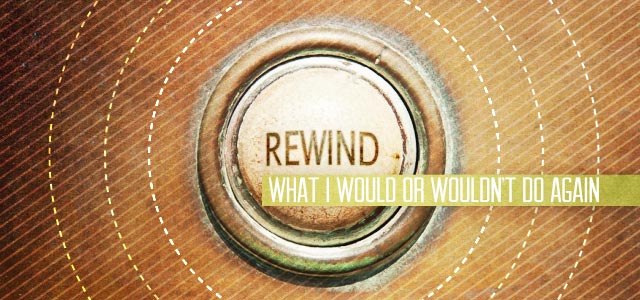 Differently:
1. Not Shy Away From Church People
Early in our church plant, in an effort to stay true to our mission of reaching the unchurched and so as not to offend other churches, we tended to run from those who already belonged to another church. In the process, we injured some people who were also sensing God doing something in their life and we made ourselves very leadership poor.
2. Build Structure in Early
In an effort not to be bound by traditions and organizational bureaucracy, we had little formal structure when we began. As we've grown, adding structure became unavoidable to prevent chaos. We've learned it's much more difficult to add structure once the organization is established. I would add the intended structure early, but in a way that allows for continual growth.
3. Challenge People More 
I wouldn't shy away from challenging people to higher standards in their personal life, even while trying to reach people who may be new to their faith. We've learned that people want and need to be challenged, along with feeling loved, accepted and valued.
There's my list. Keep in mind, these are my observations. Others on our team may have different answers.
Have you ever started something from scratch? What are some things you would or wouldn't do again?