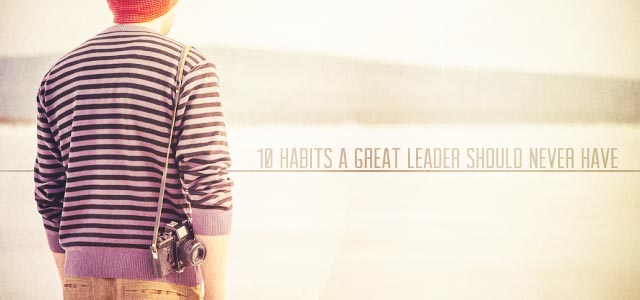 5. Being Unorganized
You may be telling yourself (and others) that you know exactly where everything is on your desk. However, a messy desk impedes your ability to efficiently do work. Piles are not organization, so clean them up today.
6. Complaining
Don'€™t be one of those people who goes through life complaining instead of doing. If you aren't happy about something, then do something about it. You can leave your job. You can start new relationships. You can even change things about yourself if you try hard enough.
7. Unhealthy Eating
Eating junk food on a regular basis is a sure road trip to an unhealthly lifestyle. However, it is also responsible for derailing your energy level in the afternoon. Instead of being a post-lunch zombie, eat a healthy meal that will actually fuel your body.
8. Skipping Exercise
When things get hectic, one of the first things to go is exercise. Don't use "I don't have time to workout"€ as an excuse (see #2). You do have time to work out. Don't underestimate exercise's ability to power your motivation and energy level.
9. Being Chained to Your Phone
Who is in charge, you or your smartphone? Don't answer it just because it rings. Don'€™t jump at every beep, chirp and vibration. Remember, it is there for your convenience, not the other way around.
10. Doing It Just "Good Enough"
When you don'€™t give something your all, you end up with a half-done job. As Jeffrey Mayer said, "If you don't have time to do it right, when will you have time to do it again?"€ Always bring your A-game, and do it right the first time and do it with class.
It may be time you replaced a few of those bad habits with better ones.